John Ball was one of the founding fathers of Grand Rapids. His biography "Born to Wander" is a fascinating account of his life and travels which took him from his home in New Hampshire to Oregon, to Tahiti, to South America and eventually Grand Rapids.
John Ball was born in New Hampshire in 1794. He had several different professions growing up including teaching, being a justice of the peace, and even helping run a manufacturing company. He always loved to travel and when he turned 39 he decided to join the third expedition to Oregon. On horseback he made his way across the country and on to the Oregon Trail. The group ended up at Fort Vancouver. There he was the first non-native American farmer and the first non-native American schoolteacher. He is honored as an early pioneer of the West in a statue in Portland, Oregon.
He came to Grand Rapids in 1836 and began buying and selling land for friends in the East. He settled here, opening a law office, serving as one of the state's legislators, serving on the first school board, assisting in establishing the public museum, and more. He married Mary Webster, a young school teacher, and they went on to have ten children. His last child was born when John was 77. The child was born in Europe where he had taken his entire family to live for a few years. He wanted his children to experience and appreciate other cultures and other lands.
He was a great observer of human nature, a supporter of education, a naturalist, and writer. His gift in 1884 of 40 acres of land certainly helped make John Ball Zoo possible.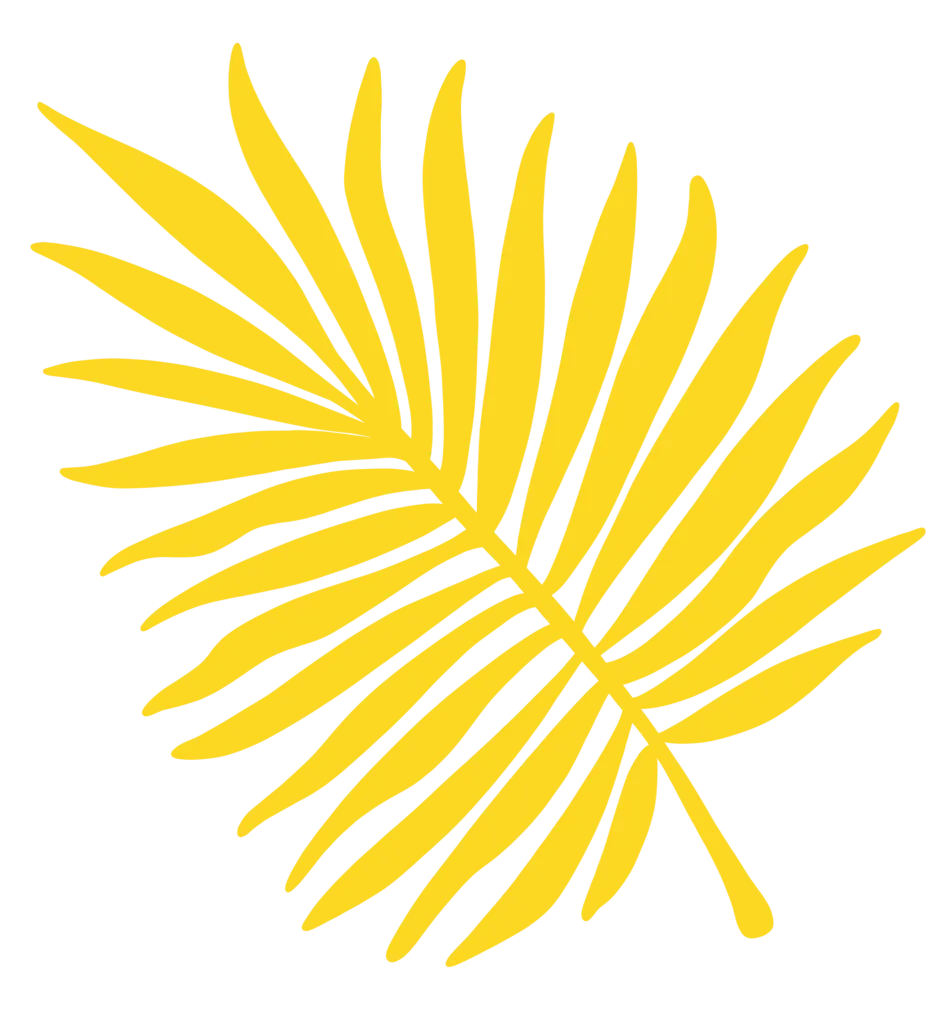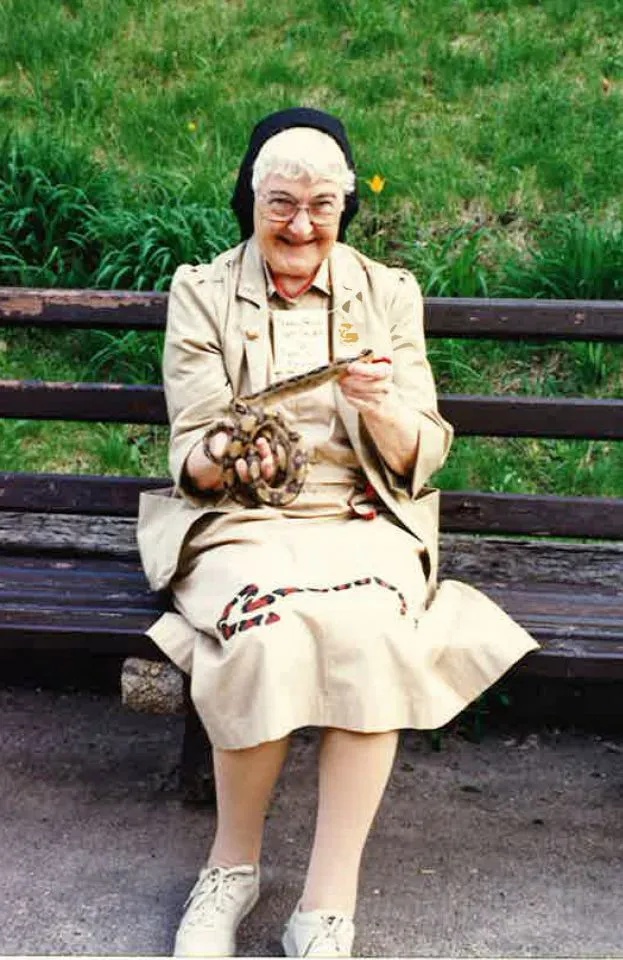 Sister was a member of the teaching sisters of Notre Dame. Through most of her teaching career she taught biology in the Catholic secondary schools in Grand Rapids. When she retired from teaching, she settled at Sacred Heart Church to be in walking distance of the Zoo where she wanted to volunteer. Sister spent most of the 1980's and 1990's volunteering at the Zoo and teaching children and visitors to love her "beautiful" reptiles. Sister eventually moved to a retirement center in Milwaukee but kept in close touch with her friends at the Zoo until her death. She was a great volunteer and many visitors still remember the nun who loved snakes.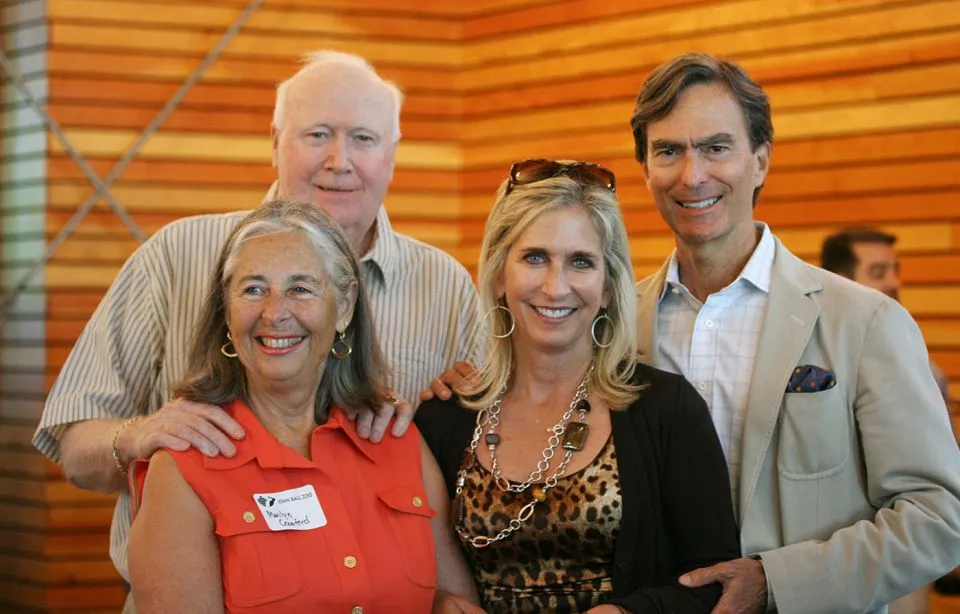 Restore the Roar began with the Lions of Lake Manyara. Mark and Cathy Bissell and BISSELL Inc. stepped up to get the ball rolling and they were joined by the Steelcase Foundation, the Peter C. and Emajean Cook Foundation and the Sebastian Foundation as lead donors.
Cathy joined the Zoo Society Board in 1990. Her love of animals eventually led her create the Bissell Pet Foundation in 2011. She is also responsible for creating LostPetUSA.net® with her sister, a free website that provides tools for reuniting lost pets with their families and spearheading BISSELL's Partners for Pets, a program developed to assist animal welfare organizations with their fundraising efforts. As Director of Corporate Affairs for BISSELL Inc., Cathy provided over a decade of support for the adoption efforts of shelters and rescues around the country. Forming the BISSELL Pet Foundation was a natural extension of her passion for animal welfare. She is a fierce and joyful voice for both pets and wildlife of all kinds.
She, her husband Mark, and Bissell Inc. have long been major supporters of John Ball Zoo. They have assisted with many projects including JUMP and most recently contributing the lead donation for the Bissell Tree House.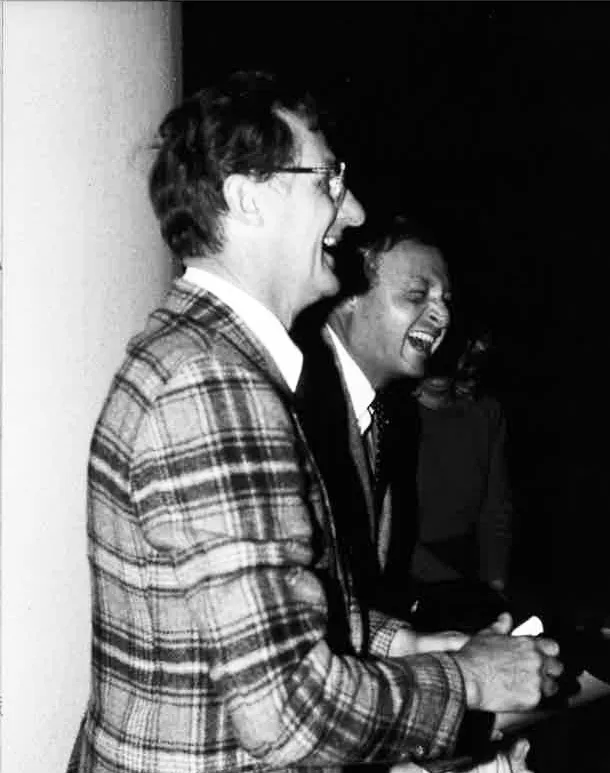 John Boyles served on the Zoo Society Board for many years and has always been a great cheerleader and supporter. In 1985 he and his cousin Dick Faber offered to do a promotion for the Zoo using their chain of restaurants, Mr. Fables. They created Endangered Species Munch Boxes for children and the Zoo received a quarter from the sale of each box. The restaurants donated the proceeds and gave their own gift as well to create the Mr. Fables Wildlife Conservation Fund for the Zoo. This Fund allowed the Zoo to make small conservation grants on an annual basis to people doing research in the field, creating conservation education programs, or better ways to provide enriching lives for animals in accredited zoos. When the restaurant chain was closed, John allowed us to rename the Fund the John Ball Zoo Wildlife Conservation Fund. That Fund has helped over 100 projects in 30 countries around the world since 1985.
John and his wife Janet travelled to Kenya on one of the Zoo's natural history trips in 1987. They returned even more ardent supporters of wildlife, conservation, and John Ball Zoo.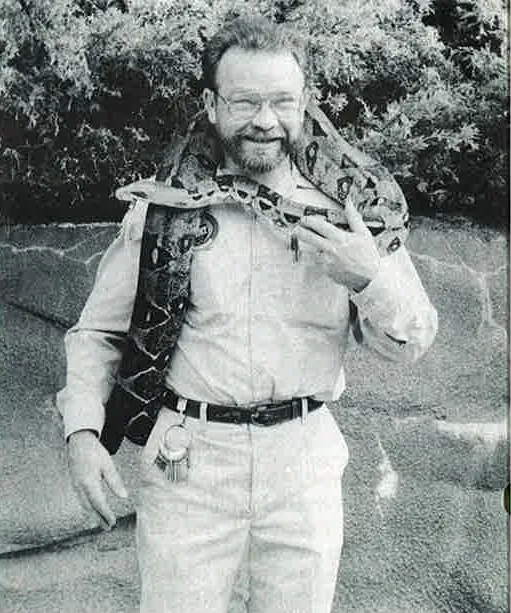 Bill was a keeper and lead keeper at the Zoo for over 20 years. His great interest, like one of our favorite volunteers–Sr. Clarine, was reptiles. In fact, it was through their friendship that Sister became aware of the volunteer program. Bill was one of the greatest storytellers in the Zoo's history. He was also a great teacher and helped train many volunteers and most of the keepers who came to the Zoo during his time. Everyone who knew Bill has a "Bill" story. One of my favorites was told to me by one of the zookeepers Bill trained. Bill told her that when she cleaned the zebra yard she should stick a zebra dropping in her pocket. The zebras, according to Bill, would then think she was one of them and she would be safe. The rookie keeper said, "Like a fool, I believed him and carried that dropping in my pocket for six months!"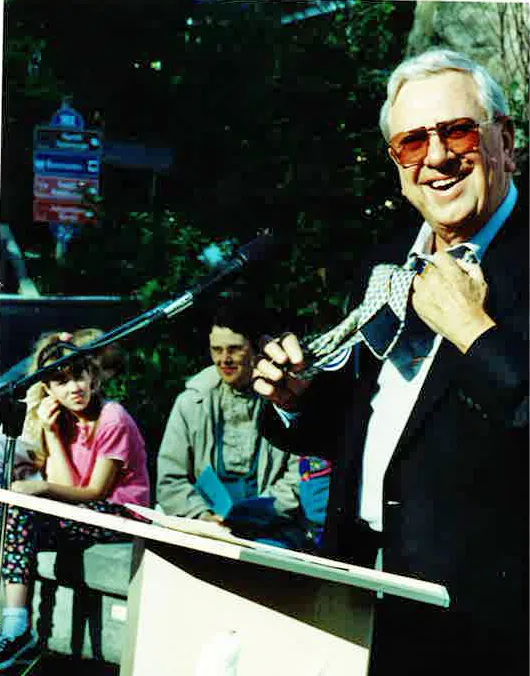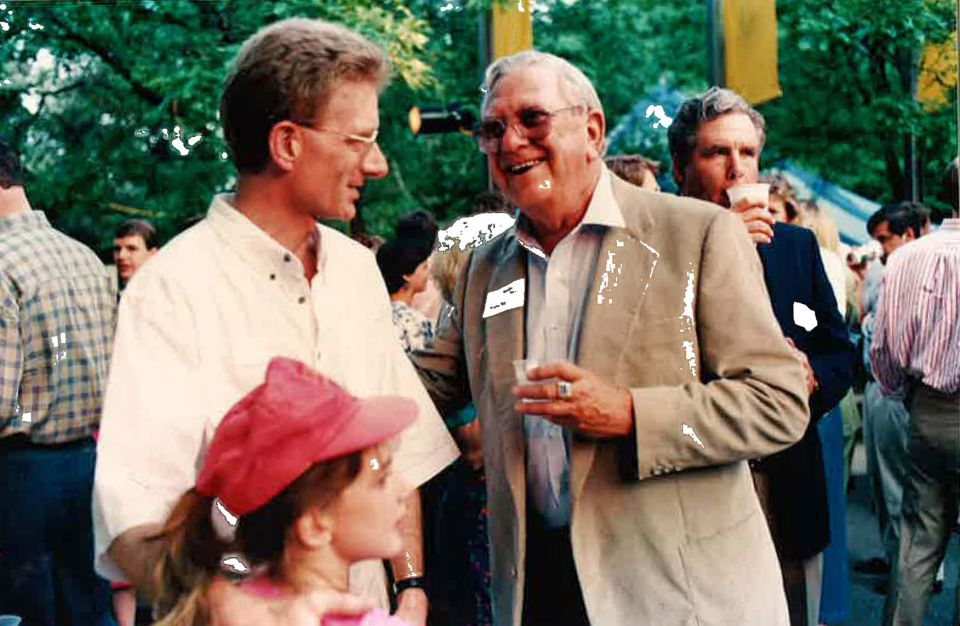 Peter was one of the most delightful philanthropists ever. Peter had worked hard at his business-Mazda Great Lakes and wanted always to share his good fortune. He was full of life, energy and the pure joy of giving. Most any group or organization that Peter helped could share great stories of his friendship. One of mine was watching him at the opening celebration of our aquarium. Peter was right in the middle of the cookie decorating tent surrounded by tons of children. They were all elbow high with icing and sprinkles and it was hard to tell who was having the most fun—the children or Peter.
Peter's first connection to the Zoo was through another great zoo friend, LV Eberhard. LV invited Peter to match his gift for a new herpetarium. Peter continued to be involved through the years donating the golden eagle exhibit, funding the pilot year of our Science for Special Populations Program, being the lead donor for the chimpanzee exhibit, and recently helping with the Lions of Lake Manyara exhibit.
Peter and his wife, Pat, had a true love for their community and they helped make it a richer one for all of us through their contributions. We remember their joy, their generosity, and their friendship.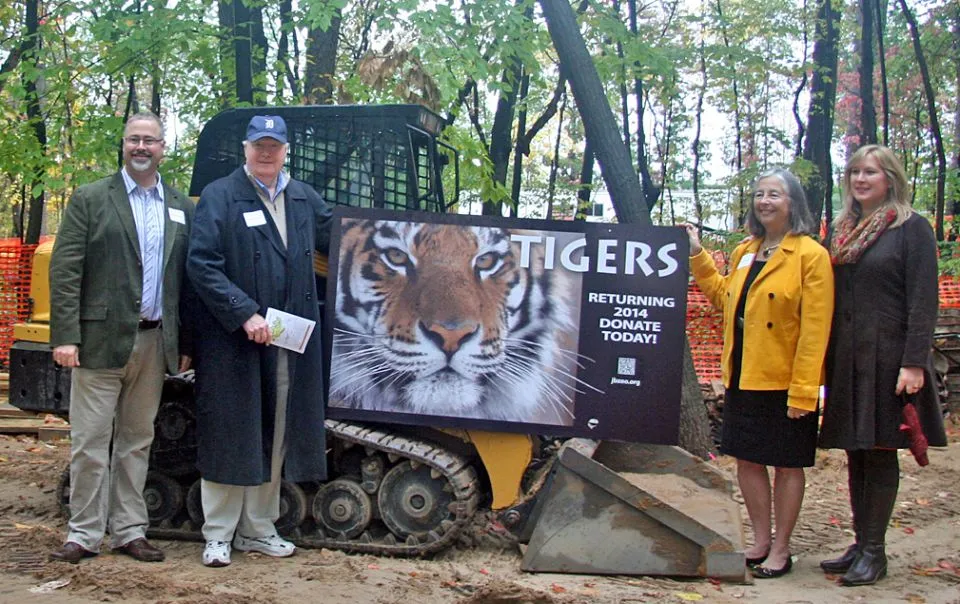 Bill and Marilyn Crawford
The lead donors for the Tigers of the Realm exhibit have been involved at the Zoo for a long time. Marilyn joined our non-profit board in 1995. She has been a long standing member of our Master Planning and Facilities committee for much of that time as well as assisting with fund development.
Bill and Marilyn have always rolled up their sleeves, cooked hot dogs, passed out picnic lunches, dipped ice cream, and did whatever else it took to make the Zoo fun for everyone. They have used their time and energy to help create a great zoo for nearly 20 years.
Their gift was a great impetus for the completion of the tiger exhibit. Not only did they give, but the joy they took in giving helped convince other supporters to join them. You see….they love cats. Their own feline companions helped inspire this wonderful gift to the Zoo. They couldn't imagine a world without the beauty and the majesty of tigers. They wanted to help preserve the wonder and awe they had for these magnificent creatures for all of us forever.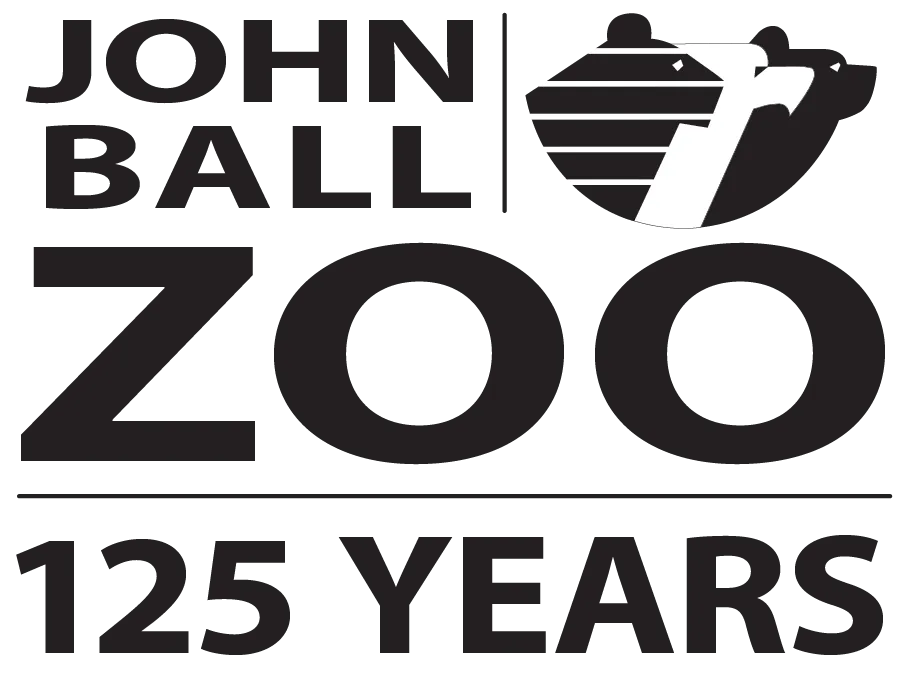 Parks Superintendent in Grand Rapids from 1892-1907. Mr. Cukerski was a Landscape Architect during The Romantic Era of design. This time in our history saw the beginnings of the first zoos in the United States. Landscape designers who followed this style desired to create pastoral, passive spaces for the contemplation of Nature. Cukerski incorporated many of those romantic elements into his work in the park and zoo. These included walking paths, floral beds, grottos, ornamental bridges, arbors, ponds, floral sundials, and clocks. Click here to learn more about Cukerski and his successor Eugene Goebels. 
"He was about the most optimistic man I ever knew. I am going to miss that old rooster," said Meijer Inc. Executive Committee Chairman Fred Meijer in a Grand Rapids Press upon LV's death in 1991. In the late 1930's, early in their respective careers, Meijer said Mr. Eberhard asked him if he wanted to come to work with him. Although he never accepted the offer, Meijer said they remained friends—though competitors to the end. "We were very much head-to-head competitors." Meijer said. "But that didn't bother us when we got together."
In the waning years of his business career, Mr. Eberhard made a great impact on the community with generous gifts highlighted by a $1 million pledge in 1980 to further expansion of the John Ball Zoo, one of his favorite charities.
LV joined the Zoo Society Board in 1953 and gave the lead gift that made the Children's Zoo possible in 1954. He served as president for ten years and remained an active and enthusiastic board director until his death in 1991. Taking a walk through the Zoo with LV was always fun and sometimes exciting. He would greet visitors and welcome them to the Zoo, ask the children what they liked best, and notice every new or different thing he saw. Mid-way through his 80's he asked me to give some family members from out of town a tour. LV would lag behind us as he was always busy talking to the visitors. In the LV Adventure World, I noticed I had totally lost track of him. But then I found him high up on a camel's back happily taking a ride just like any other kid. I nearly fainted thinking I would be fired if he fell off and broke his neck. He got a kick out of that telling me not to worry he was quite alright and just enjoying a great day at the Zoo.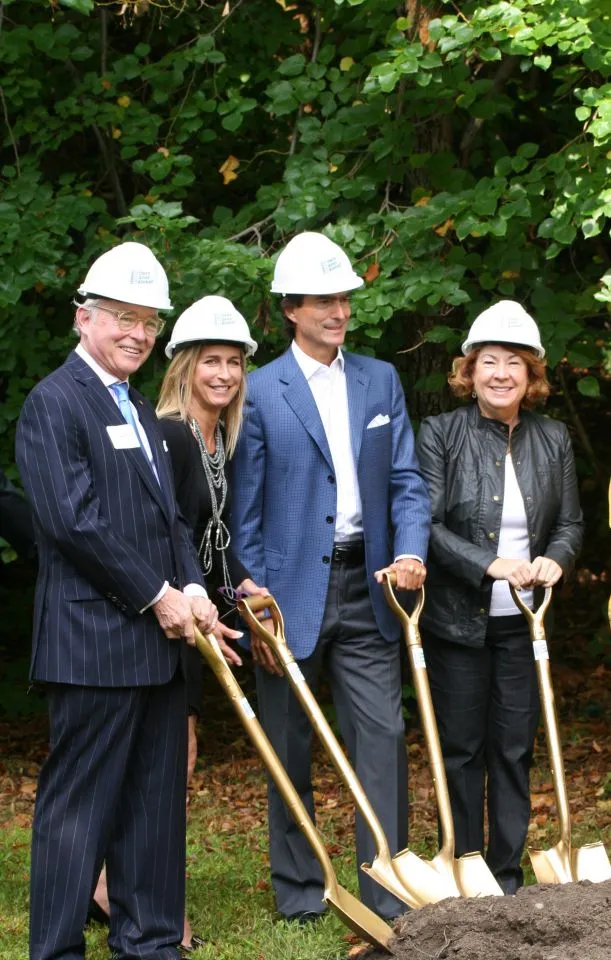 Twink Frey served on the Zoo Society Board and as a volunteer for several years. In 1984, the Frey Family made the first penguin exhibit possible. This exhibit was a total renovation of the former reptile building after the reptiles had been moved to the newly opened Herpetarium in 1983. Ed and Tallie, Twink's parents, were interested in the penguin project and made it possible for the Zoo to receive part of the group of the first Magellanic penguins made available in the United States. The John Ball Zoo's penguins have always been successful at laying eggs and hatching chicks. This group has been responsible for helping many zoos and aquariums across the country start their own groups of these fascinating animals.
In 1995, the Frey Foundation made the new penguin exhibit possible in the Living Shores Aquarium. Twink and her husband Jim McKay were great supporters of the Zoo. Jim served as Board president in the mid-1980's. They both were involved in the JUMP program. Twink's, brother, David Frey, is also a great friend of the Zoo and has offered advice and guidance through the years. David was one of the honorary chairs of the Zoo's Restore the Roar campaign.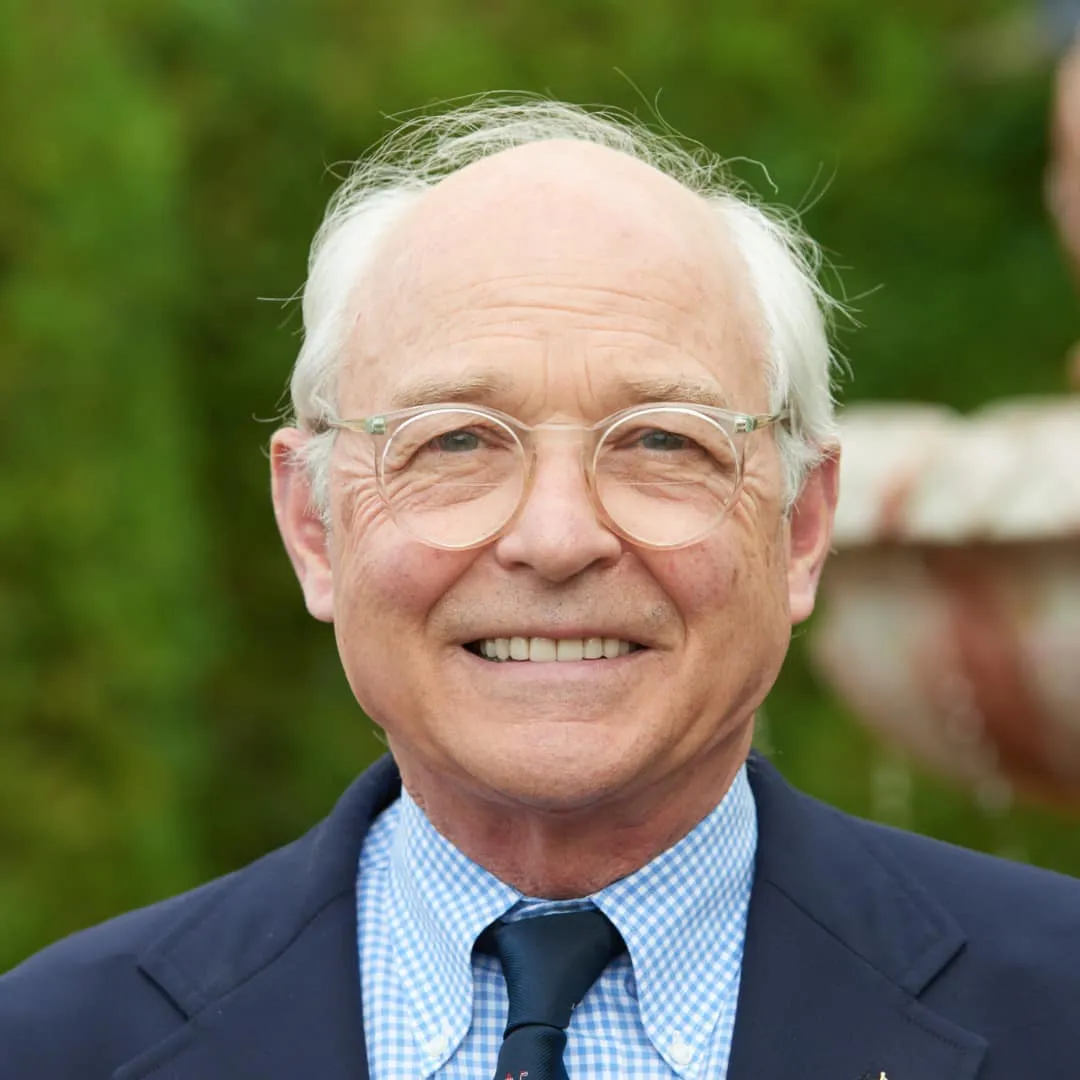 We are deeply saddened by the loss of our dear friend David Frey.  Mr. Frey was a major supporter of John Ball Zoo for more than 40 years; he offered valued advice and guidance along the way.  David was a visionary and he always saw the potential of Grand Rapids to be the number one mid-size city in the country, he worked tirelessly to make that dream a reality. 
David also saw the potential of the Zoo and future projects as a major destination in our community.  His passion and vision have inspired us to think big and to develop destination assets that drive our economy.  The Frey family also helped make the first Penguin habitat possible, which housed some of the first Magellanic penguins brought to the United States.  David was also an honorary co-chair of the Zoo's Restore the Roar campaign.  We are grateful for David's time and the contributions he made to the Zoo.
Sandy was the first female president of the Zoo Society. She initially came to the Zoo as a volunteer in the 1970's. Her hard work and enthusiasm led her to a seat on the Board of Directors. She worked very hard to get the City Parks Dept. to agree to work in conjunction with the Zoo Society to create a joint Master Plan for the Zoo. That plan also led to a new contract between the Zoo Society and the City which allowed the Society to oversee the design and construction of zoo exhibits. The Society would raise the funds, build the exhibits, and then gift them to the City.
Sandy became president in 1980 and kicked off the Society's first major capital campaign to build four new exhibits that would renovate the core of the Zoo. Those exhibits increased attendance and made it possible for the Zoo to become the first accredited by the AZA in the state of Michigan.
Goebels followed Cukerski as the city's Park Superintendent. He served in that position from 1908-1934. Like Cukerski he was a Landscape Architect except Goebels was heavily influenced by Frederik Olmsted and he emphasized natural landscapes and recreational areas in his work.
Under Goebels much of Cukerski's work was undone including the demise of the greenhouse and conservatory. Many of the ponds were filled in and natural grassy areas were used as picnic groves and recreational areas including ball diamonds, a swimming pool, and even a nine-hole golf course. Under his supervision the John Ball statue was added and the large two story brick pavilion (now used for Zoo Administration and Zoo School) was constructed. Click here for more on Goebel's visit.
Mr. Wege was a leader not just in our community but on a global scale especially in environmental and green initiatives. He was indeed a man ahead of his time and worked hard to bring the rest of us to a place where we could walk gently on the earth beside him.
Peter was generous to his community. He was generous to John Ball Zoo by helping us with the Living Shores Aquarium and the Forest Realm projects. His generosity continues and just like the many who benefited from his kindness, we thank him for being the philanthropist, thinker, and dreamer that he was.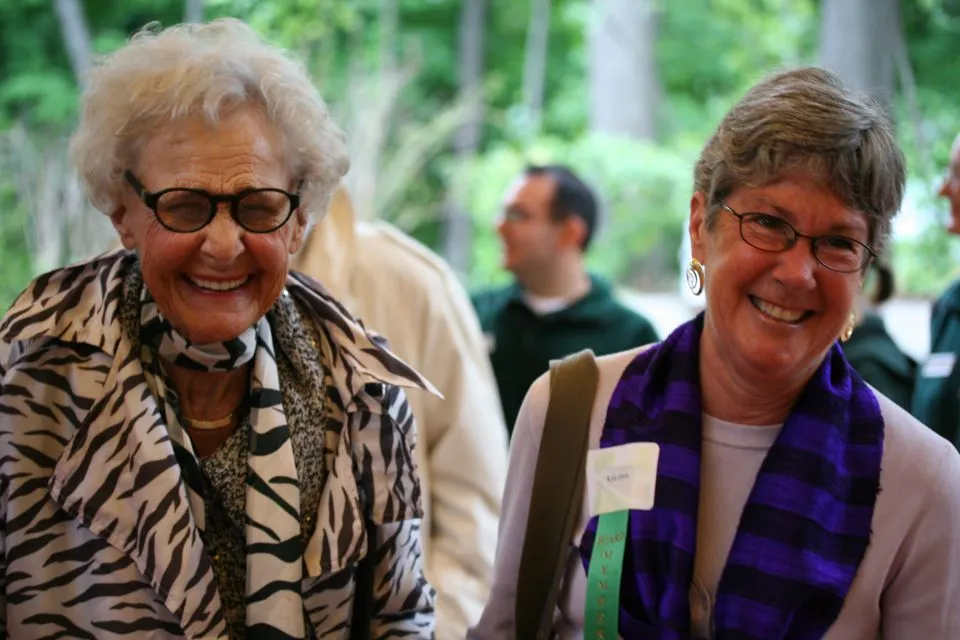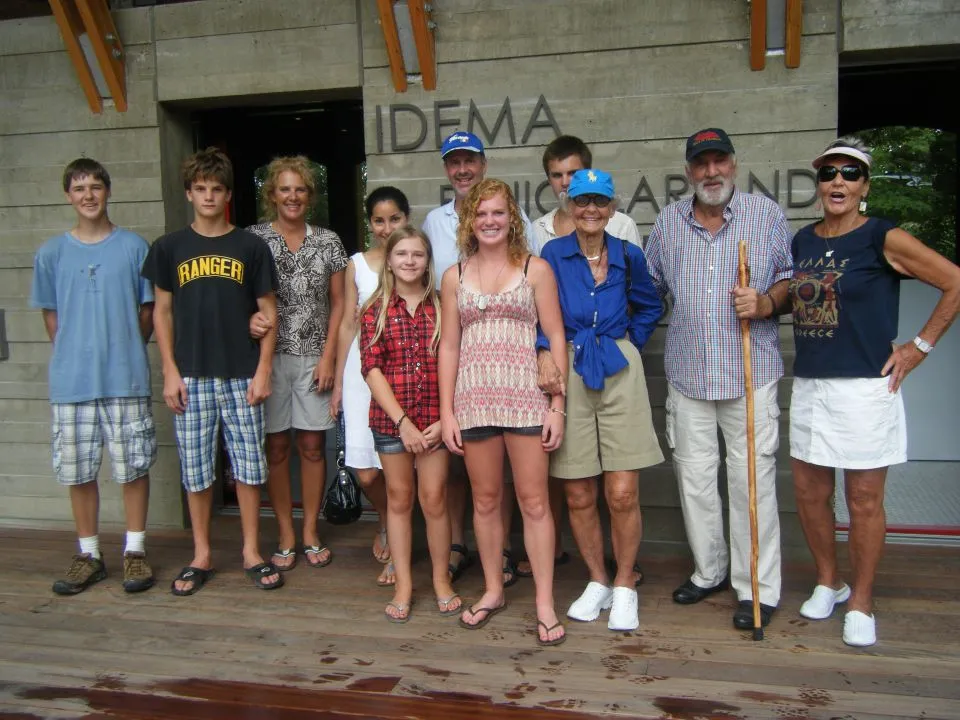 Bill and Bea Idema quietly and generously touched the lives of millions of people not just in Michigan but around the world. For decades they gave from their hearts never seeking recognition for their good works. They gave for the joy of giving and because they simply wanted to help others.
Their interests have been wide ranging –health, education, youth, community, and faith based. There have been large gifts and small.
Whether it was a lead gift to a multi-million dollar project like the Secchia Center in Grand Rapids or a gift to a neighborhood school, all their contributions have had impact. The list of non-profits that have benefited is simply too long to list but have included a diversity of organizations and causes ranging from the Grand Rapids Public Museum to Habitat for Humanity, from the Michigan Colleges Foundation to the Salvation Army Kroc Center, from the Grand Rapids Art Museum to Camp Henry and many, many more.
After Bill's passing, Bea continued in that spirit of giving that was such a part of their life together. In 2010, Bea and the Bill and Bea Idema Foundation gave the John Ball Zoo the largest donation in its history. That gift not only created a new icon for the city of Grand Rapids—the Idema Funicular and the Idema Forest Realm—but it allowed the Zoo to expand by eleven acres. Bea understood the Zoo's need to grow and also understood the hilltop would remain inaccessible without a means to transport visitors up to the top. She and Bill had ridden funiculars in Europe and she was struck by the Zoo's plans to build one. The Idema gift literally changed the future of the Zoo.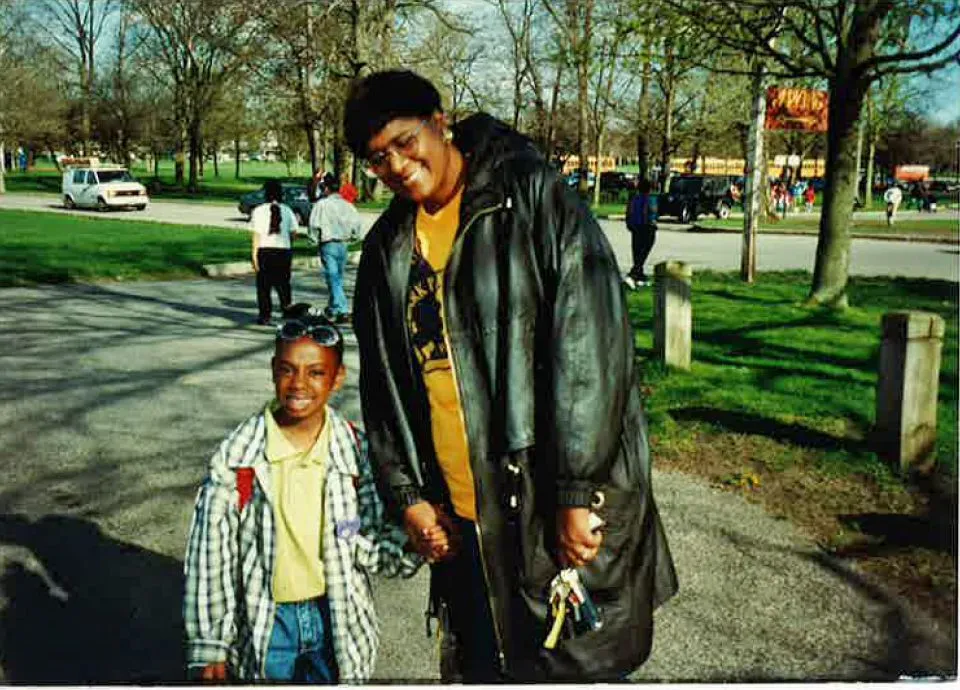 Ruth was principal of Henry Paidea Academy, now Martin Luther King Academy, when she joined the Zoo Board in 1996. Ruth had worked hard to turn her school around. Ruth is a hugger and "her kids" got encouragement and hugs every day. When she joined the Board, she came with a mission. Ruth told us John Ball Zoo was her zoo. As a child her family would bring a picnic to the park and then visit the Zoo. Back then the Zoo was free so it made a great outing for a family that needed to watch their expenses. Ruth wanted her own families at her school and throughout the county to have that same experience and the same love of the Zoo she had.
Working with Ruth we created the JUMP program to do just that. JUMP began in 1997 when the Zoo Society piloted the program with Henry and Alexander schools. After the successful pilot, funding was received from the Slemons Foundation, the Grand Rapids Label Foundation, Michigan Council for the Arts and Cultural Affairs, Keller Foundation, Irwin Seating, and the Joseph T. Daverman Foundation. An extraordinary partnership with the Grand Rapids Area Transit Authority has provided free transportation for summer participants.
The program provides children in Kent and Ottawa counties who receive the free or partially free federal hot lunch a one day family pass to the Zoo. The pass allows them to bring their families to the Zoo on a day of their choice for their own special visit. The JUMP pass also includes The Rapid vouchers to provide transportation to and from the Zoo.
In 1998, the JUMP program received the National Association of Counties Achievement Award. Also in 1998 the program received an achievement award from the Neighborhood Alliance, Inc. From approximately 1,000 participants in 1997 the program has grown to provide a Zoo visit to over 35,000 children and adults annually. The program continues to be underwritten through private donations.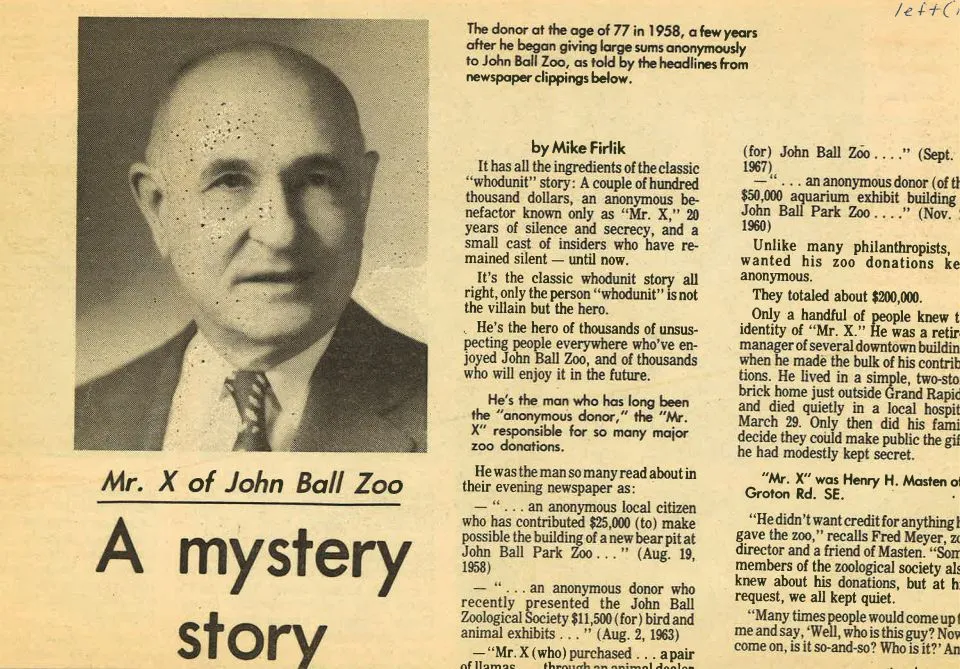 Jay Van Andel was a board member of the John Ball Zoo Society in its early years. He was a great supporter of the Zoo. In 1984, his son, Steve, joined the Board. Steve helped lead a campaign to fund the South American exhibits. In early 1990's the Jay and Betty Van Andel Foundation gave the Zoo the largest donation it had received up to that point in its history. The gift helped created the Van Andel Living Shores Aquarium and helped bring other donors to the Zoo's "Growing Wild" campaign.
Steve is always quick to remind us that one of his strangest memories of his time on the Zoo Society Board was being introduced to the newly arrived llamas. Unfortunately when the Zoo Director took Steve behind the scenes to see the new additions, as llamas like to do, both Steve and the Zoo Director had to dodge quickly to avoid a blast of llama saliva as their first hello.
In 1957 everyone got excited about a potential new bear exhibit. It was an expensive project and everyone was wondering where the money was coming from? Well, it came from Mr. X, an anonymous donor. No one knew who this mystery man was who donated $25,000 to make the bear exhibit possible. In later years, he would donate $11,500 for a new bird exhibit, purchase a pair of llamas for the Zoo, and ultimately give $50,000 for the 1960 aquarium and conservatory building. All together Mr. X gave $200,000 to the Zoo. In today's dollars that's nearly $1,600,000 in donations over a ten year period. Finally in 1977, his family convinced him to let the community know of his kind contributions. Mr. X was Henry H. Masten.
Mr. Masten was in the furniture business, spending half a century managing the Furniture Exhibition Building, Klingman Building, and the Waters Building. LV Eberhard, Zoo Society President in 1958, recalled in a GR Press article that "he just came into my office and said he wanted to donate money to the zoo but to remain anonymous. I'd never met him. Really kind of nice, you know?". LV went on to say "a very fine man of modest means. He had a Chevy, a modest home—I think it came from the heart."
Still when that first gift came in 1958 no one knew who was making this enormously generous gift. The Zoo Society pledged to add another $5,000 to his $25,000 and the new bear exhibits were on their way. Fred See, Superintendent of the Grand Rapids City Parks, designed the exhibits. Fred Meyer had his friends Marlin Perkins and Les Fisher come up from the Lincoln Park Zoo in Chicago to offer advice on the safety features and design. Of course, some of you may remember Marlin went on to be director of the St. Louis Zoo and gain fame by hosting the Mutual of Omaha's Wild Kingdom series on TV. Dr. Fisher became Director of the Lincoln Park Zoo and one of the most respected zoo professionals in our country.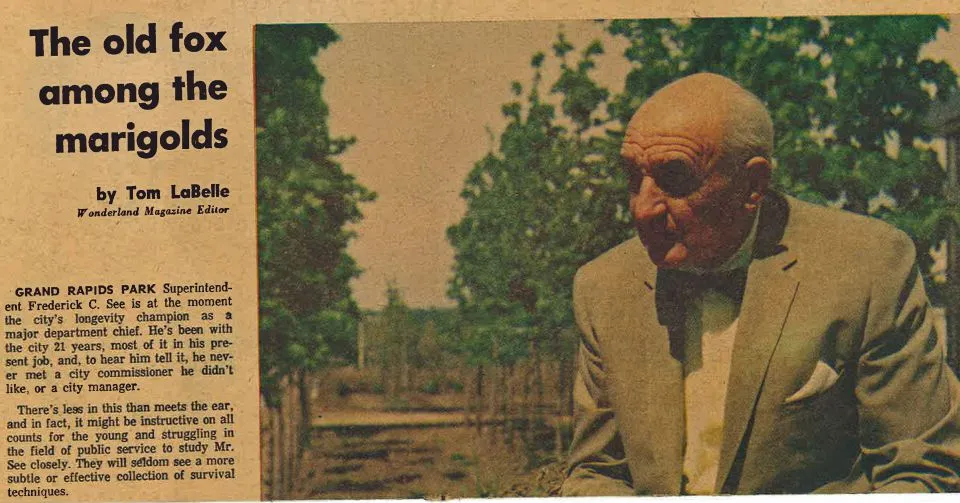 Fred was the Director of Parks during the 50's and 60's. See was an architect and designed, with Meyer, most of those early exhibits and buildings. 
See ran a tight ship and kept the parks and the Zoo moving forward. He had a great influence on the look of the Zoo, Grand Rapids Parks, and the downtown area.
Fred was born in 1919 and began working in his father's grocery store at the age of fourteen. After high school, Fred joined his father fulltime in the business. In 1946, Fred married Lena Rader whose parents were farmers. She also worked in the grocery store as a clerk. Meijer, Inc. grew into a multi-state supermarket chain, and Fred and Lena became major philanthropists in Grand Rapids, Michigan, especially toward medical institutions and nature preserves.
Fred was the lead donor on the Bald Eagle Exhibit in 1995. That same year he also donated the sculpture, "American Eagle", to sit near the new exhibit. The artist who created this piece is Marshall M. Fredericks. Several years later when there were concerns that the Zoo would not be allowed to expand at its current site, Fred offered 125 acres of land and a very generous donation to move the Zoo and create a Wildlife Park. The offer was seriously considered and a master plan for the park was created. Public funds were also needed to complete construction of the park and to operate the facility. Voters decided they would rather see the Zoo remain at John Ball Park.
Fred passed away in 2011 but his legacy is evident throughout West Michigan. Certainly the Fredrik Meijer Garden and Sculpture Park and his and his family's contributions have had a major impact on our community. The Meijer Family Foundation was the lead donor on the Zoo's new Grizzly Exhibit in 2013.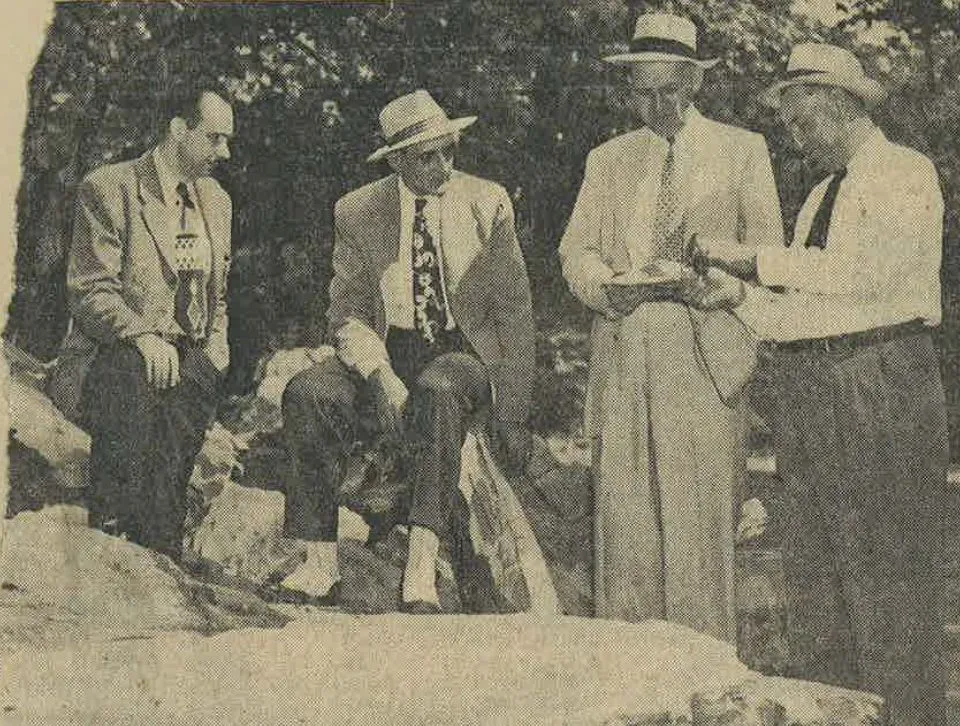 Fred started his zoo career as a reptile keeper at the Buffalo Zoo working for Marlin Perkins. When Marlin became Zoo Director at Lincoln Park Zoo, Fred followed. There Fred did a lot of education programming including being the Zoo's Mr. Answer Man.
In 1949 Fred was hired to be John Ball Zoo's first official zoo director. Fred immediately set to building a zoo the community could take pride in. He built and opened over 10 exhibits between 1949 and 1960. Fred often called on his old boss and friend, Marlin Perkins, for advice in building an exciting zoo.
Fred was an active member of the AAZPA (now the AZA) and was honored by that organization in 1959 for his achievements. Fred always remained "a reptile guy". His legacy remains a great collection of reptiles here at the Zoo, a long line of great reptile keepers who learned from keepers who learned from Fred, and a continued focus on conservation of all creatures great and small at John Ball Zoo.
Fred was Zoo Director for 32 years and hundreds of visitors came to his retirement party at the Zoo to thank him for his work.
John W. Smith, "The Keeper"
We really didn't have much information about the people who actually took care of the animals at the Zoo in the beginning until we discovered an article in the Grand Rapids Herald from December 6, 1908. The title of the article by Harry Musselwhite was "Keeper Smith Provides Varied Menu for Diversified Cravings of His Heterogeneous Family of Carnivorous Omnivorous and Herbivorous Beasts and Birds". Now that's a mouthful, no pun intended. Keeper Smith was also an animal trainer, a veteran of several circuses. Since 1872 he had studied and learned about beasts and birds. He started with the John O'Brien Circus, worked with Keystone State, Continental, and Hemmings, Foster and Gardner circuses. In the circus business he was known as the Temperance Showman because he never drank.
Though the Zoo had no lions or tigers, Keeper Smith explains that most every animal can be dangerous. It seems he actually thought deer and elk were the worst. He's quoted in the article, "The deer are ugly all the time, and particularly now until they're done shedding their horns. They begin shedding in January until mid-February. The elk drop theirs in March and they are uglier than sin".
The article focuses on what Keeper Smith fed the various animals in the Zoo. He talks about giving them food that is good for them and their digestive systems. Keeper Smith's final thoughts on taking care of the animals was "Animals know a durn sight more than most people give them credit for. But you've got to know 'em and understand 'em."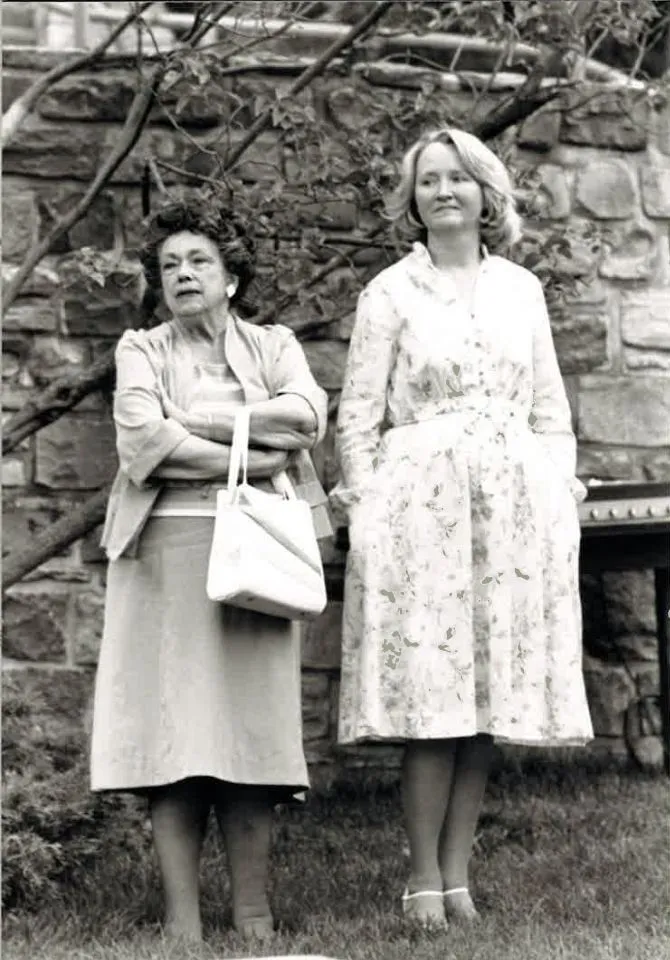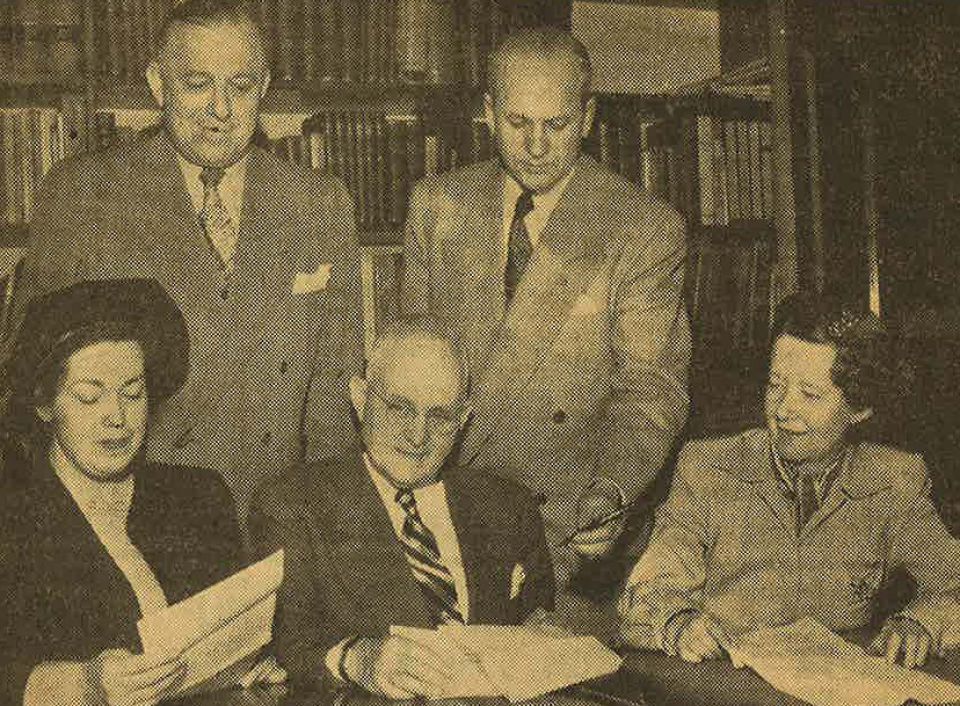 Katherine Pantlind Whinery
Kay was the driving force back in 1949 for the creation of the John Ball Zoological Society. She helped gather representatives from all the service organizations in town and lobbied the mayor to rebuild the Zoo. The City agreed but only if private citizens would raise the money for the new exhibits. All those visionaries and supporters agreed and the Zoo Society was born. Later many people would refer to Kay as Mrs. Zoo and LV Eberhard as Mr. Zoo.
Kay served on the first board and remained on the board until her death in 1998. She loved animals and the Zoo. She gave of her time and her resources. At board meetings she would sit through the business part of the meeting and then always ask "what about the animals…how are they doing". Kay never wanted us to forget the real reason we were here—to take good care of the community's animals.
One of the last gifts Kay gave us was a pair of 15th century stone griffons that had guarded her family home since her father had brought them from Europe in the early part of the century. At the time we had no appropriate spot for them so they were crated and stored. Her gift made us think that we needed a place in the Zoo to keep our history and the memories of so many good friends alive. We decided to plan a Welcome Garden to honor our past and celebrate our future. The new DTE Welcome Garden at the Zoo entrance was constructed in 2012 and the griffons now have a place. The new garden includes donor plaques from former exhibits. We don't want to ever forget the dedicated donors and friends who have built our magnificent Zoo.