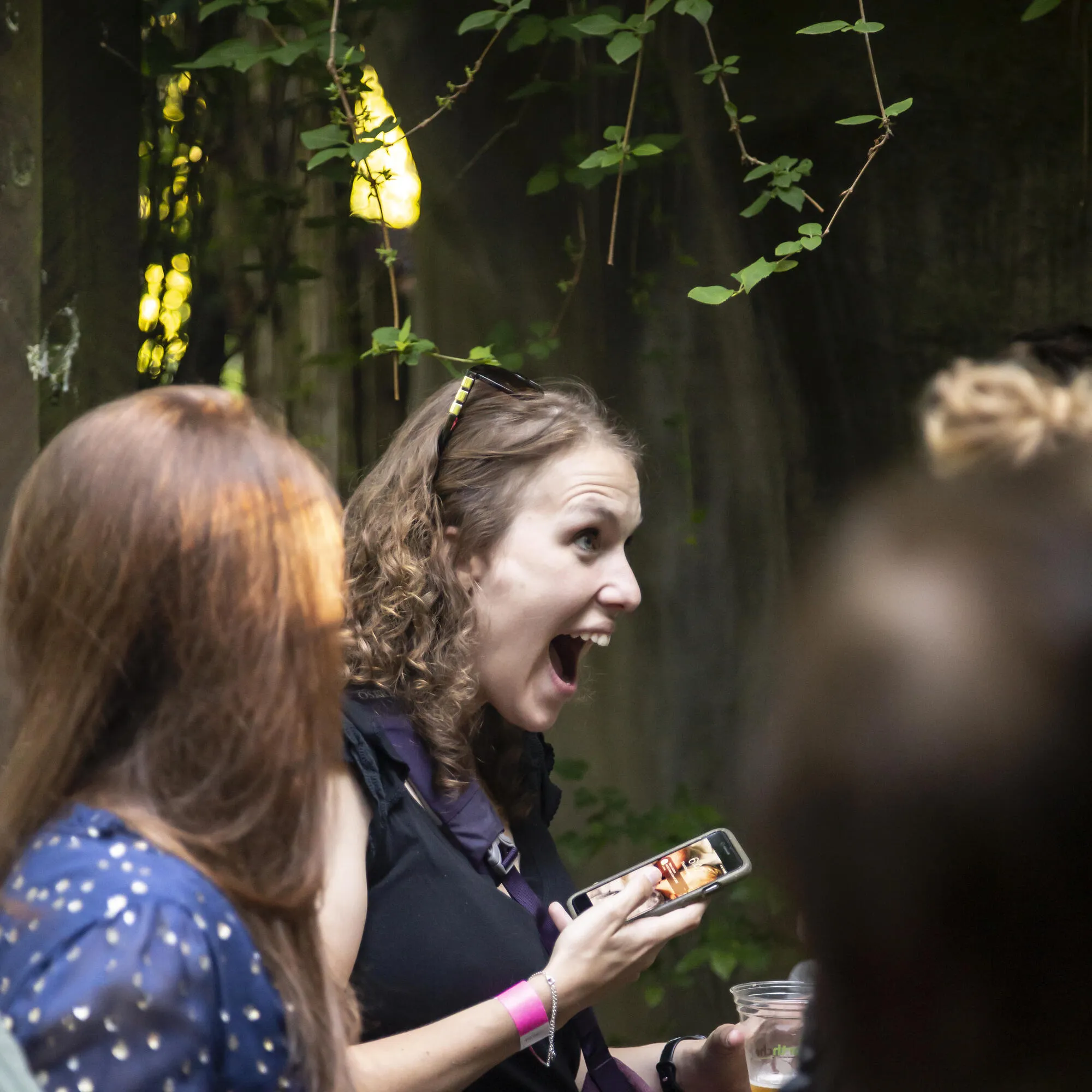 The Zoo just for you! Start your day at the zoo with a guided tour of the area of your choice. Have the whole place to yourself while also having a Zoo Educator guide you to answer all of your Zoo questions. Each tour lasts about 45 minutes long. Available tour areas can be found below:
North America and Aquarium
Natural Treasures and Chimpanzees
Red Pandas and Meerkats
Pre-registration is required.
Online registration closes 3 days prior to the day of the tour.
Please call 616-336-4302 for availability if trying to book within 3 days.
$100 per group of up to 6 people ($75 for zoo members).
If you are interested in bringing more than 6 people, the cost is $10 for each additional person. Maximum of 20 people per group.
Add A Tour To Your Next Visit!
Stroller Safari
Put on your walking shoes and head to the Zoo with your little WILD one for our newest adventure! Enjoy early access to the Zoo along with a guided tour complete with story time. Each week will feature a different story and area of the Zoo. Zoo Admission is included. Class is strictly limited to participants ages 3 and under with their parent/caregiver. Limited to the first 10 families to register.
One Adult/Child pair per class:
$15/Member, $25/Non-Member
(includes Zoo Admission)

Additional Attendee
(either adult or child 0-3 yrs old):
$5/Member, $10/Non-Member
Spring 2022:
April 12, 19, 26
May 3
9:15am – 10:00am
Twilight Tours
Experience the zoo in a new 'light'. Bring your family, flashlight and a sense of adventure for this guided tour of the zoo as the sun goes down. Learn how to use your senses at night and how animals are adapted to life in the dark. The program includes an animal encounter, hands-on activities for children ages 5 years and above, and guided tour.
Twilight Tours last about 1.5 hours.
Pre-registration and pre-payment required.
Minimum age – 5 years old. Participants 17 years of age and younger must be accompanied by a paid adult.
$10/Member, $15/Non-Member
Spring 2023 Twilight Tours are 7:30pm-9pm
Saturday, March 25
Saturday, April 1
Friday, April 7
Saturday, April 15
Teachers and Scout Leaders – groups can be scheduled for a variety of times and dates, depending upon the time of year and needs of your group.
Group tours:
$10/person with a 15 person minimum.
Please submit the registration form below for group tours.