Date
Aug 02 2023
Expired!
BREAKFAST WITH THE ANIMALS | AUGUST 2
WEDNESDAY, AUGUST 2 | 7:30AM - 9AM
Start your day off right having Breakfast with the Animals at John Ball Zoo! Breakfast will be served on the South American Boardwalk, followed by a guided tour to two animal exhibits of your choosing. One group will take a stroll through North America and Otters, while the other goes to hang out with the Chimpanzees and Meerkats. Either choice will make for an entertaining way to start your day! 

Breakfast provided by Applause Catering + Events. Enjoy French toast casserole, sausage links, scrambled eggs with cheddar cheese, and fried potatoes! 
This breakfast is a summer series. If you aren't able to see all of your favorite animals at one breakfast, you can always come back for another! 
*Disclaimer: weather and animal activity could make for last minute changes. 
If less than 10 tickets are sold, your ticket will be moved to another available date*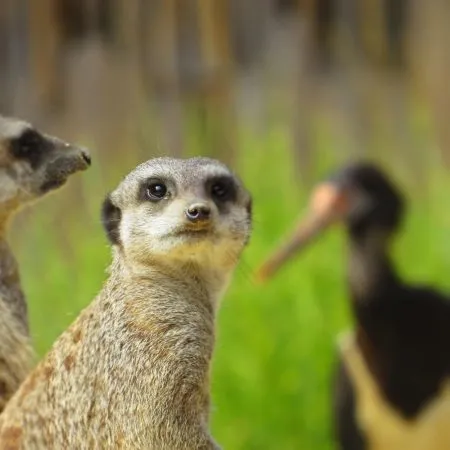 Attending events at John Ball Zoo makes for an unforgettable experience where your money also supports wildlife conservation around the world and right here in West Michigan.
INTERESTED IN SPONSORING THIS EVENT?