ZooLittles Nature-Play Program
John Ball Zoo is excited to launch a new nature-play program, offering young children learning experiences based in nature-play and exploration that will inspire young hearts and inform young minds.  
Each day we will intentionally slow down in order to playfully explore our natural world, from the Zoo's amazing animal habitats to the wild, forest habitat just a few hops, skips, or gallops from our brand new classroom! Meaningful play is the foundation for all future learning and instructors will cultivate a rich curriculum while allowing for direction based on the interests of our young explorers. Where they lead, we will enhance and enrich. We will focus on relationships with ourselves, each other, and the natural world. We learn through play and exploration.
Daily activities include outdoor exploration in all types of weather. Families will be provided with a list of recommended gear to keep explorers comfortable and the Zoo will work to help provide gear for families in need.
Please note: participants must be the age of the class by the first day of class and must be self-sufficient in the bathroom. 
3-year-old Program – Tuesday/Thursday, 8:30am-12:30pm – $2,000/yr
4-year-old & Young 5's Program – Monday/Wednesday/Friday, 8:30am-12:30pm – $2,960/yr
Schedule: September 11-May 17
Program Breaks: Thanksgiving Break – November 22-25, Winter Break – December 25-January 6, Spring Break – April 1-5 
Information Sessions
The Zoo will host two different parent/caregiver information sessions. The information session will include a 15-20 minute presentation outlining the curriculum and approach for the program, 10-15 minutes for Questions and Answers, and 15-20 minutes for any caregivers wishing to speak individually with ZooLittles staff. If you are unable to attend an information session but wish to speak to the Instructor prior to registering please email [email protected], we will do our best to coordinate a time during regular business hours. Please note – these are not appropriate for children, a separate Open House will be held for all enrolled students/families the week prior to the start of the program. 
Wednesday, August 16, 6pm-7pm and Tuesday, August 22, 6pm-7pm
Registration Information: The Zoo is using the same platform for ZooLittles registration as was used for Zoo Camp. We are using an application, so you should receive confirmation that your application has been completed. A SEPARATE email will follow if/when your application is accepted and you have a space in the class. Please give us at least 24 hours to accept/process applications.  
Registration will open Wednesday, August 2 at 8am*
*Applications submitted prior to 8am may not be allowed through due to timestamping. 
Please email any questions to [email protected]
Winter in the Woods - 2022/23
This winter, register your 3 and 4 year olds for Winter in the Woods. If you bring the warm, dry clothing, we'll supply the hours of outdoor exploration, fun, and hands-on learning in John Ball Park's wooded hillside and natural spaces.
All participants must be self-sufficient in the bathroom. Diapers/pull-ups are not permitted. 
Members – $30/class   Non-Members – $35/class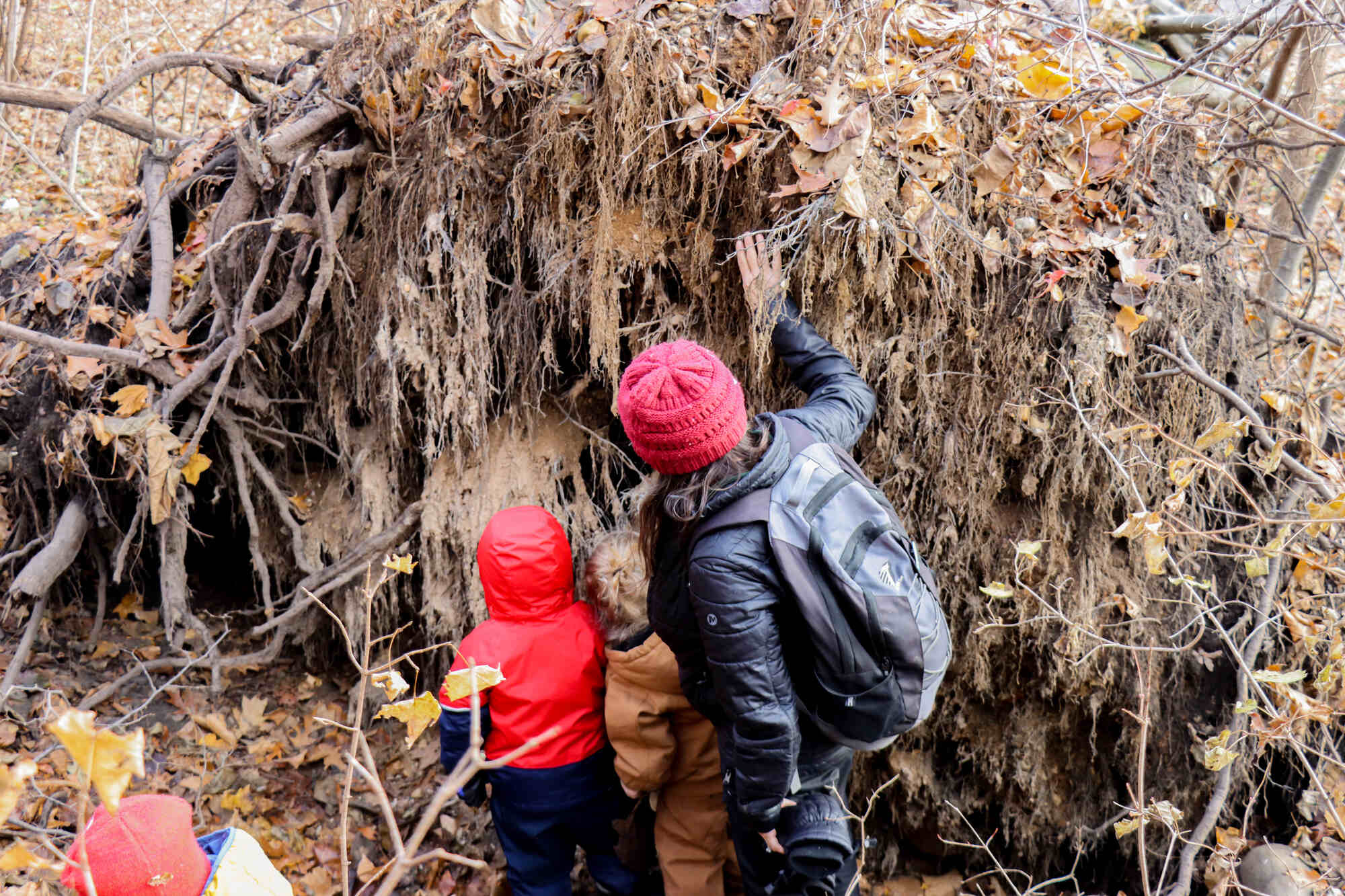 For young children, play is the natural and primary method of learning about themselves, other people, and the world around them. Snow can be the best toy a child will ever know. And we believe there is no such thing as an, "indoor kid." When kids are dressed appropriately for the weather, their natural learning style emerges and we see active, happy, creative kids who, when allowed the opportunity, will have an awesome time outdoors for an hour or more! Even when the wind blows and snow piles up, children who are wearing warm, dry layers can play and play! Each week has a theme but each day is a new exploration so you are welcome to sign your explorer up for more than one session in a week!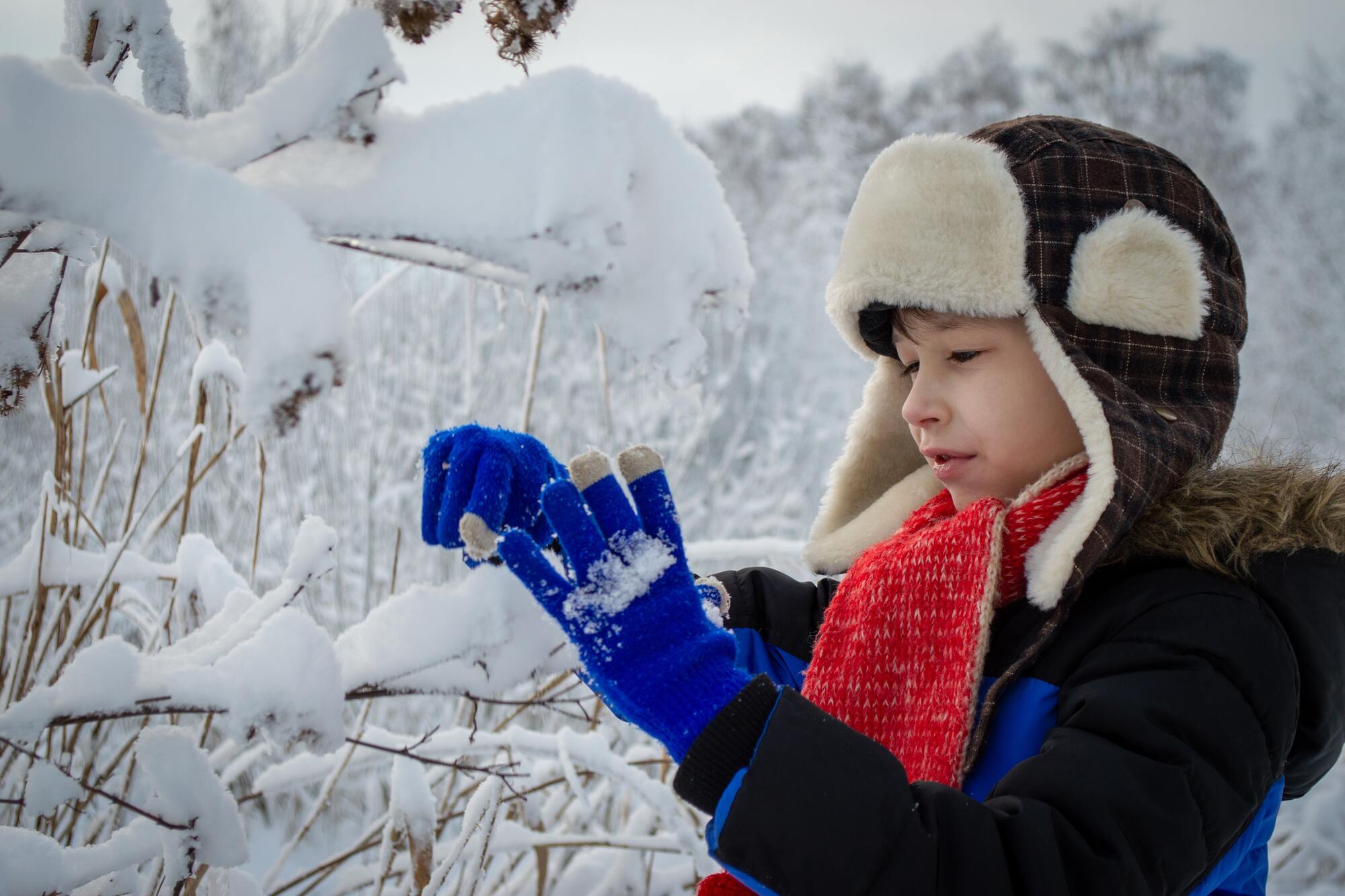 Themes we may be exploring may vary from the schedule. These experiences will be largely based on the unpredictable, teachable moments that occur in nature with young children. With this in mind, please know that if you sign your child up for a specific date based on the theme that week, it is entirely possible that the actual content may change based on the real-life experiences the kids are having outside! Stories, activities, and animal encounters may be more centered on the theme.
Registration for Winter in the Woods will open November 29 at 12pm
Meet the Teacher: Tahlia Hoogerland
Tahlia is a certified teacher with two degrees in Early Childhood Development and 20 years' teaching experience. She has been an instructor here at John Ball Zoo since 2017, primarily teaching Sprouts and Winter in the Woods classes and facilitating Travel Zoos and Wild Encounters for school groups. Additionally, Tahlia has designed and facilitated outdoor education experiences with elementary school age children since 2009.
Please direct questions to [email protected] or 616-336-4302