Winter in the Woods - 2022/23
This winter, register your 3 and 4 year olds for Winter in the Woods. If you bring the warm, dry clothing, we'll supply the hours of outdoor exploration, fun, and hands-on learning in John Ball Park's wooded hillside and natural spaces.
All participants must be self-sufficient in the bathroom. Diapers/pull-ups are not permitted. 
Members – $30/class   Non-Members – $35/class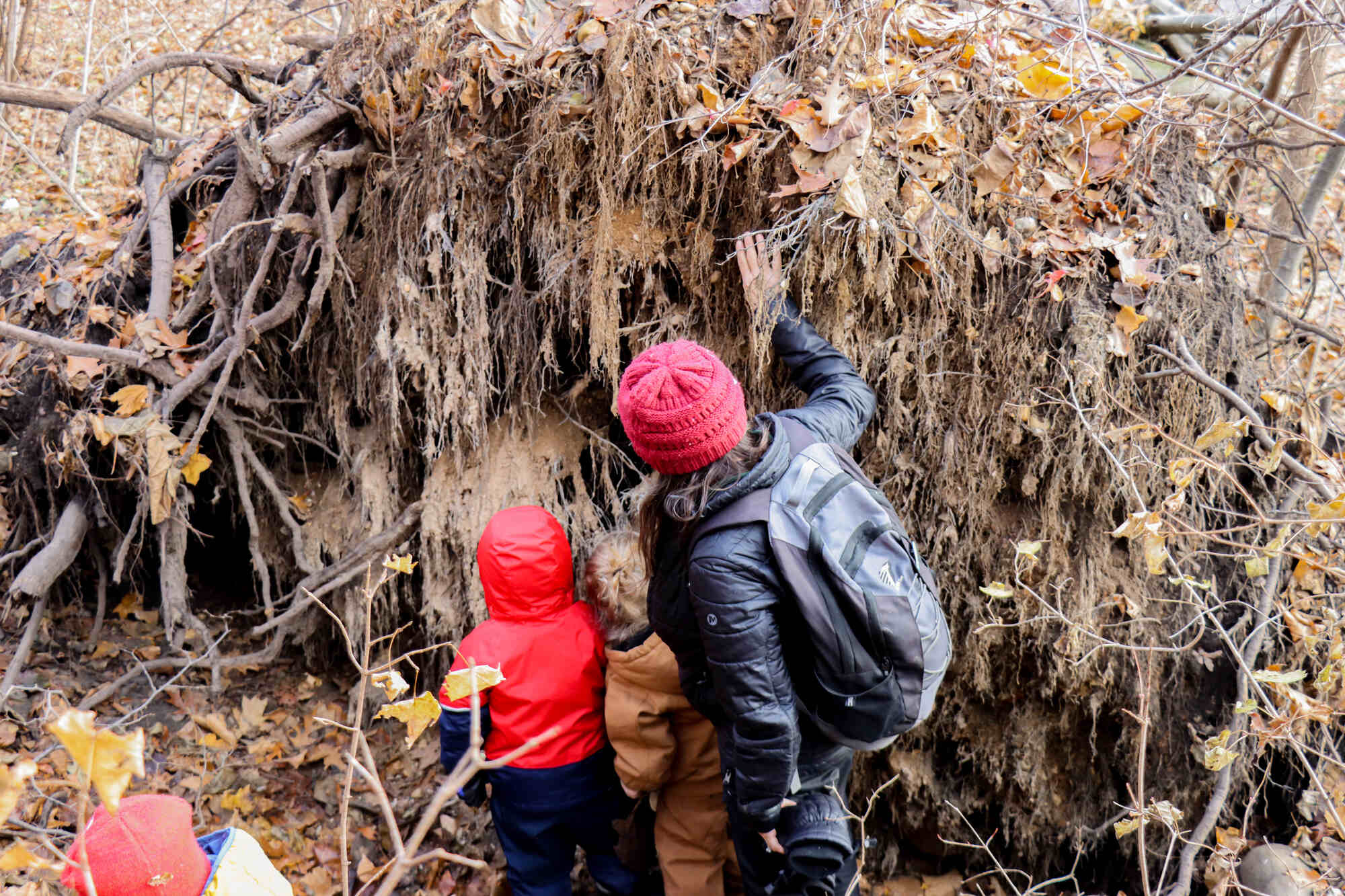 For young children, play is the natural and primary method of learning about themselves, other people, and the world around them. Snow can be the best toy a child will ever know. And we believe there is no such thing as an, "indoor kid." When kids are dressed appropriately for the weather, their natural learning style emerges and we see active, happy, creative kids who, when allowed the opportunity, will have an awesome time outdoors for an hour or more! Even when the wind blows and snow piles up, children who are wearing warm, dry layers can play and play! Each week has a theme but each day is a new exploration so you are welcome to sign your explorer up for more than one session in a week!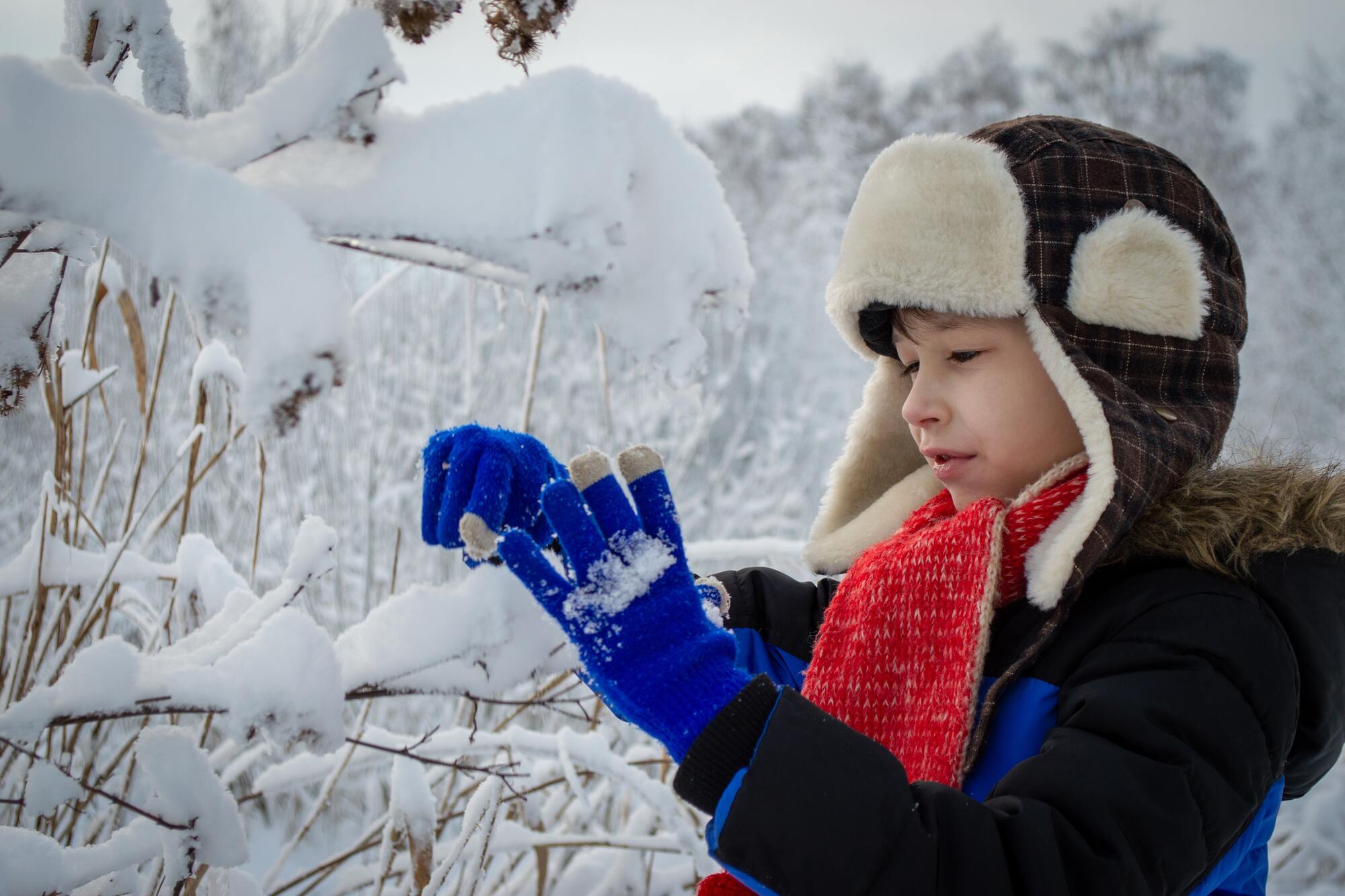 Themes we may be exploring may vary from the schedule. These experiences will be largely based on the unpredictable, teachable moments that occur in nature with young children. With this in mind, please know that if you sign your child up for a specific date based on the theme that week, it is entirely possible that the actual content may change based on the real-life experiences the kids are having outside! Stories, activities, and animal encounters may be more centered on the theme.
Registration for Winter in the Woods will open November 29 at 12pm
Sensational Senses – join us this spring for playful learning about and through the use of our first, five senses. Your Sprout will have the opportunity to explore the Zoo, meet animals with super senses, and engage in play-and-nature-based learning throughout our park's wild spaces.  Sign your little one up for as many sensational sense sessions as you like! John Ball Zoo's early childhood educators will support your child's developmentally appropriate learning by helping to attach language to those sensory experiences. Each session will include outdoor time, read-aloud, a snack, and an up-close animal encounter in our classroom. 
Spring Sessions are Mondays & Tuesdays 9:00am-11:30am and Wednesdays 1:00pm-3:30pm
**IMPORTANT – if you did NOT receive a confirmation packet via a registration confirmation please call 616-336-4302 to confirm you are in fact registered. 
We highly recommend using a desktop to register.
Meet the Teacher: Tahlia Hoogerland
Tahlia is a certified teacher with two degrees in Early Childhood Development and 20 years' teaching experience. She has been an instructor here at John Ball Zoo since 2017, primarily teaching Sprouts and Winter in the Woods classes and facilitating Travel Zoos and Wild Encounters for school groups. Additionally, Tahlia has designed and facilitated outdoor education experiences with elementary school age children since 2009.
Please direct questions to education@jbzoo.org or 616-336-4302