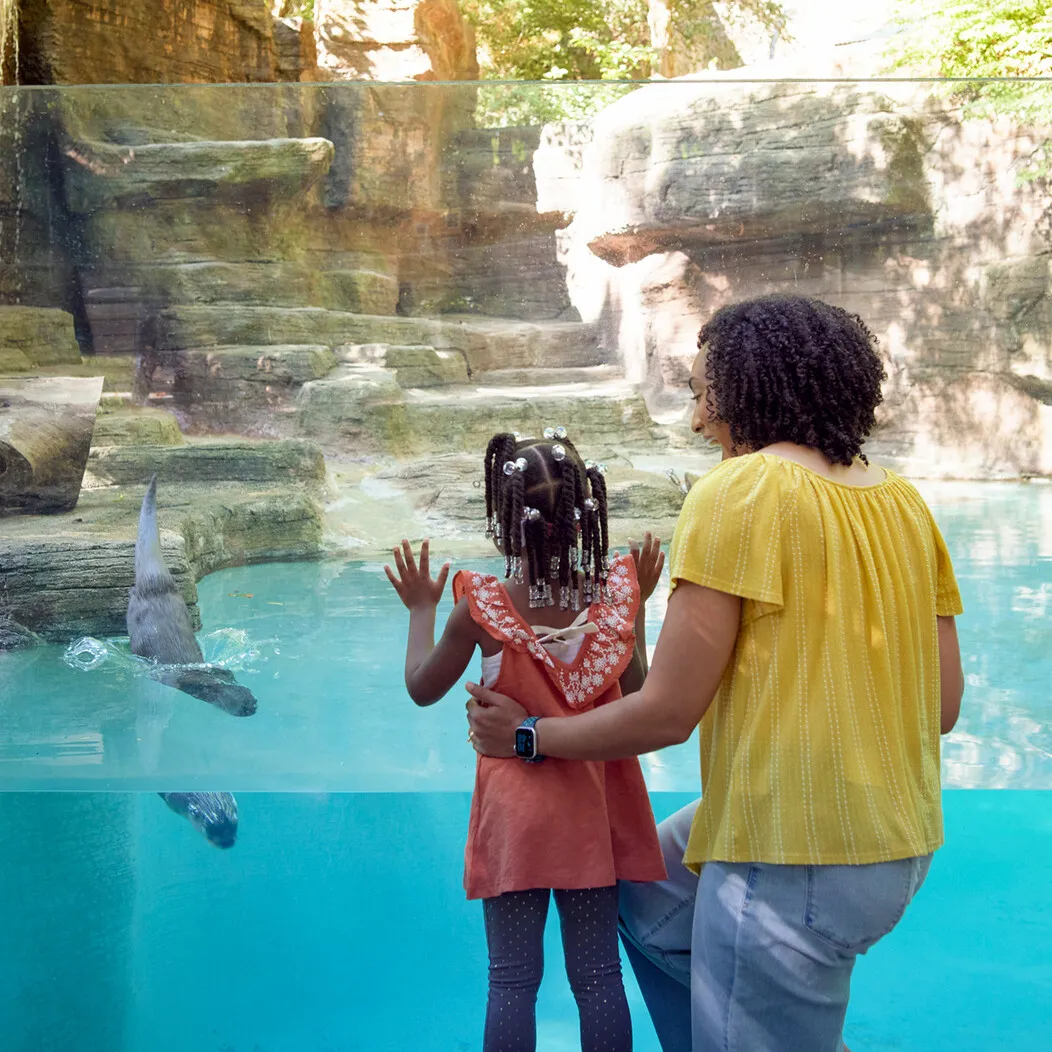 Learn As You Go! Make Your Next Visit Educational With Observation Activities
These resources have been created for you to use while visiting John Ball Zoo. By engaging your students and/or children during their exploration of the zoo we hope they will learn more about the animals they encounter.  
The tours and scavenger hunt are structured in a way that allows the students to tour through the zoo and stop at various animals to answer questions or have chaperones share information about the animals. The observation activities are resources you can use in the classroom prior to your visit to engage students in questions or hypotheses about what they'll observe while at the zoo. Each observation activity has a data sheet the students should complete while at the zoo. The data can then be analyzed back in the classroom and used in a variety of ways. 
Field Trip Activities - Tours and Scavenger Hunts
Enhance your next field trip with an interactive educational experience! Our tours and scavenger hunts will allow your students to explore the zoo attentively, stopping at various animals to answer questions or have chaperones provide details about each animal. Select an activity below, and download the instructions along with the corresponding data sheets where your students can record their observations.
Body Coverings and Classification Tour
For lower elementary. All animals have different body coverings depending on the class that they belong to. Mammals are covered in fur or hair, birds are layered in feathers, and reptiles typically have dry scales. This activity introduces students to the classification of animals.
Animal Adaptations Tour
For upper elementary. Adaptations are unique traits and characteristics that help animals to survive in their environment. There are three types of animal adaptations: structural, physiological, and behavioral. This activity teaches students about animal adaptations in different habitats and the importance of wildlife conservation.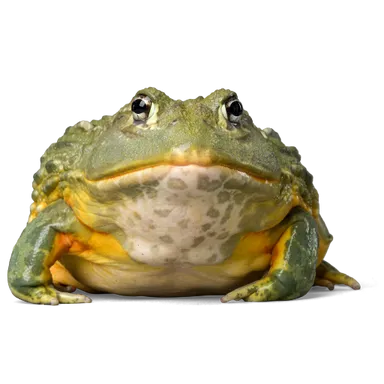 Who Am I? Scavenger hunt
This scavenger hunt has been designed as an in-zoo activity for students while touring John Ball Zoo. We have two versions available based on your students abilities or help from parents and/or teachers while in the zoo. This activity encourages students to explore through the zoo and stop at various animals for questions and information.
JBZoo Exhibit Animal List
Curious about which animals are doing to be at John Ball Zoo during your visit? Here's a list! Every day there are opportunities to watch animal feedings, training sessions, and more. There are times when certain animals will be off display or an exhibit may be closed. Please contact our admissions team with questions about the availability of a specific animal at the beginning of your visit.
Animal Observation Field Trip Activities
These tools mimic the ethograms, or behavior studies, that biologists use to study animals both in the wild and in zoos. Assign students to specific animals and compare data back in the classroom or have groups of students observe the same animal at different times throughout the day. It's a great way to incorporate math into your trip to the zoo!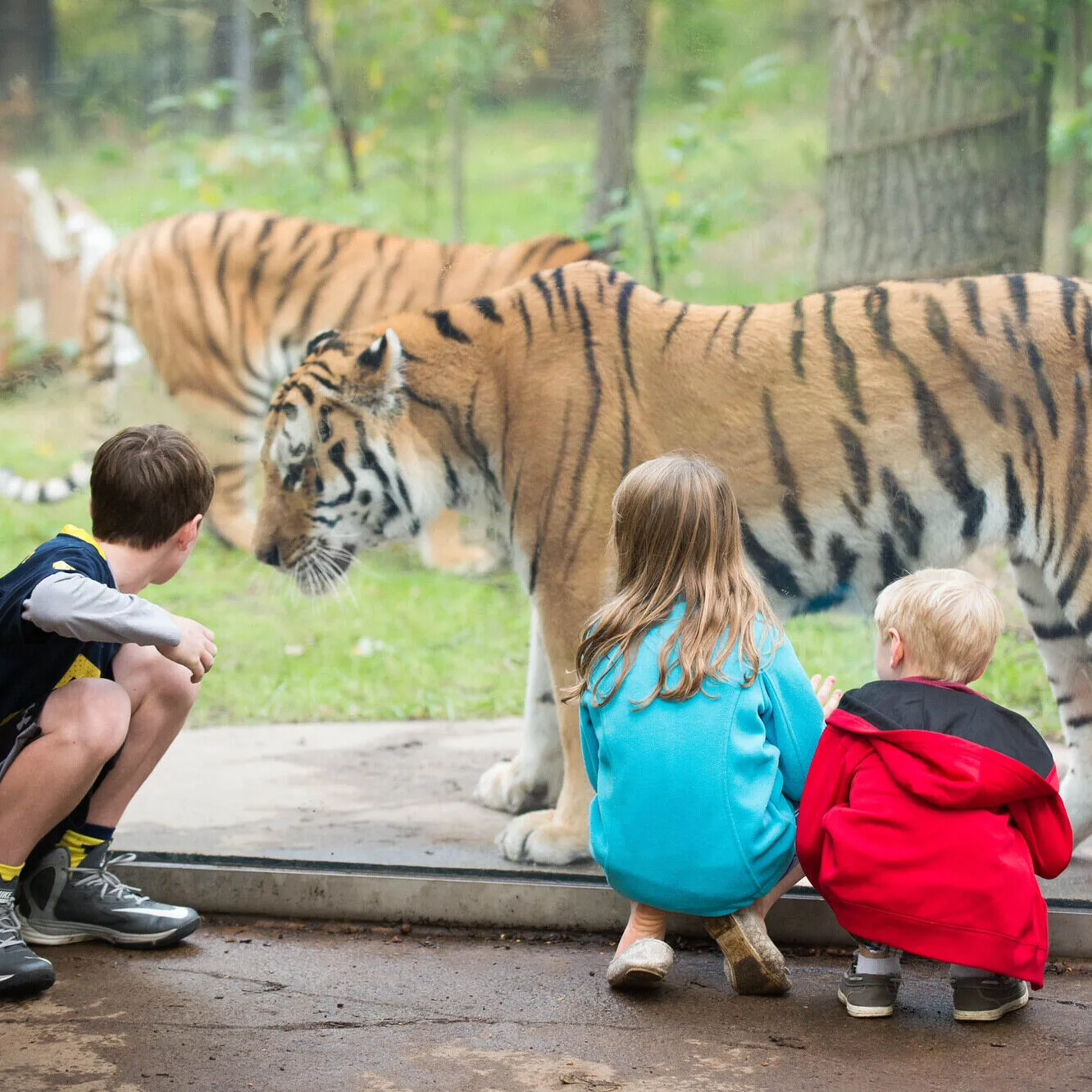 Explore Animal Habitats From Anywhere!
Inspire your students with our interactive virtual learning activities. These online experiences are both entertaining and information-packed! Enjoy a Virtual Safari or explore animal habitats with guided activities to keep your students engaged.
Virtual Safari Activities
Join John Ball Zoo educators for a virtual safari! Each safari features a different animal or groups of animals and is fun for the whole family! Safaris are short 20-30 minute programs. Questions are encouraged via the chat function. These materials were created to be used in coordination with John Ball Zoo's Virtual Safaris for the public and Distance Learning programs created for schools.
Sessions Cost $3/Member and $5/Non-Members
We're teaming up with Meijer Gardens to bring you fun animal information and sculpture exploration for 2 unique Virutal Safaris on February 6 & 13! You'll travel virtually to both sites in the same program and get a link to a video tutorial for an awesome art activity or activity to do at home. Pricing is the same for this Animal Adventures Series with Meijer Gardens.  
February 6 – Toad-ally Awesome Amphibians! – Animal Adventures Series with Meijer Gardens – What makes a poison dart frog poisonous? What do you call a group of toads? Plus we will have a ribbetting time as we hop behind the scenes. We'll venture over to Meijer Gardens and explore a toad-ally awesome sculpture and share a tutorial for an activity you can do at home. 
February 13 – I will Owl-ways Love You – Animal Adventure Series with Meijer Gardens – Whoooo loves owls? We do! Learn all about these silent hunters and how they turn heads here in Michigan. Meijer Gardens will showcase an owl sculpture and share a great art activity to make at home. 
Sunday, February 14 at 8:30 pm
Join us for a special Valentine's Day edition of our Virtual Safari program!
*This program will be 45-60 minutes in length. Please note the content is intended for adults only. The program is live and is not recorded, refunds cannot be given if program is missed. 
Pricing: $10 for members, $15 for non-members
February 14 – More than just the Birds and the Bees – Adults Only – Join us as we learn how different animals date, mate, and procreate. Sneak a peek into the surprising world of animal breeding here at John Ball Zoo and in the wild.
Saturday's, January 9 – March 20 at 10am
February 20 – Polly wants the Spotlight – Parrots love attention so this safari is all about them. Even though they are not able to carry a conversation, they sometimes like to have the last word. 
February 27 – Am I bugging you? – Bugs don't have to bug you. Cockroaches are amazing and diverse animals that do wonders for the environment. Join us to find out why their hairy legs are so important. 
March 6 – Hawkward or not? – Big or little, birds of prey are very talon-ted. Sharpen your raptor knowledge during this critter-close up without becoming prey. 
March 13 – For Goodness Snakes – Hissss-torically snakes are not everyone's favorite animal but you have to admire their ability to ssssurvive. They can win any staring contest and most like to hug. Zoom in to learn about all of the goodness they provide the environment. 
March 20 – All Quacked Up – Do you know how hard it is to get your ducks in a row? Splash into spring as we introduce you to some of our favorite feathery friends…chances are they will not be in a row. 
Explore John Ball Zoo animal habitats from anywhere! Students are able to direct where they go and learn more with information tabs and embedded videos that include training sessions and enrichment delivery along with conservation information. Utilize the animal observation activities above, download the journal prompts below the habitat links, or create your own journal prompts for students. Tours were created with Virtual Tour Guys.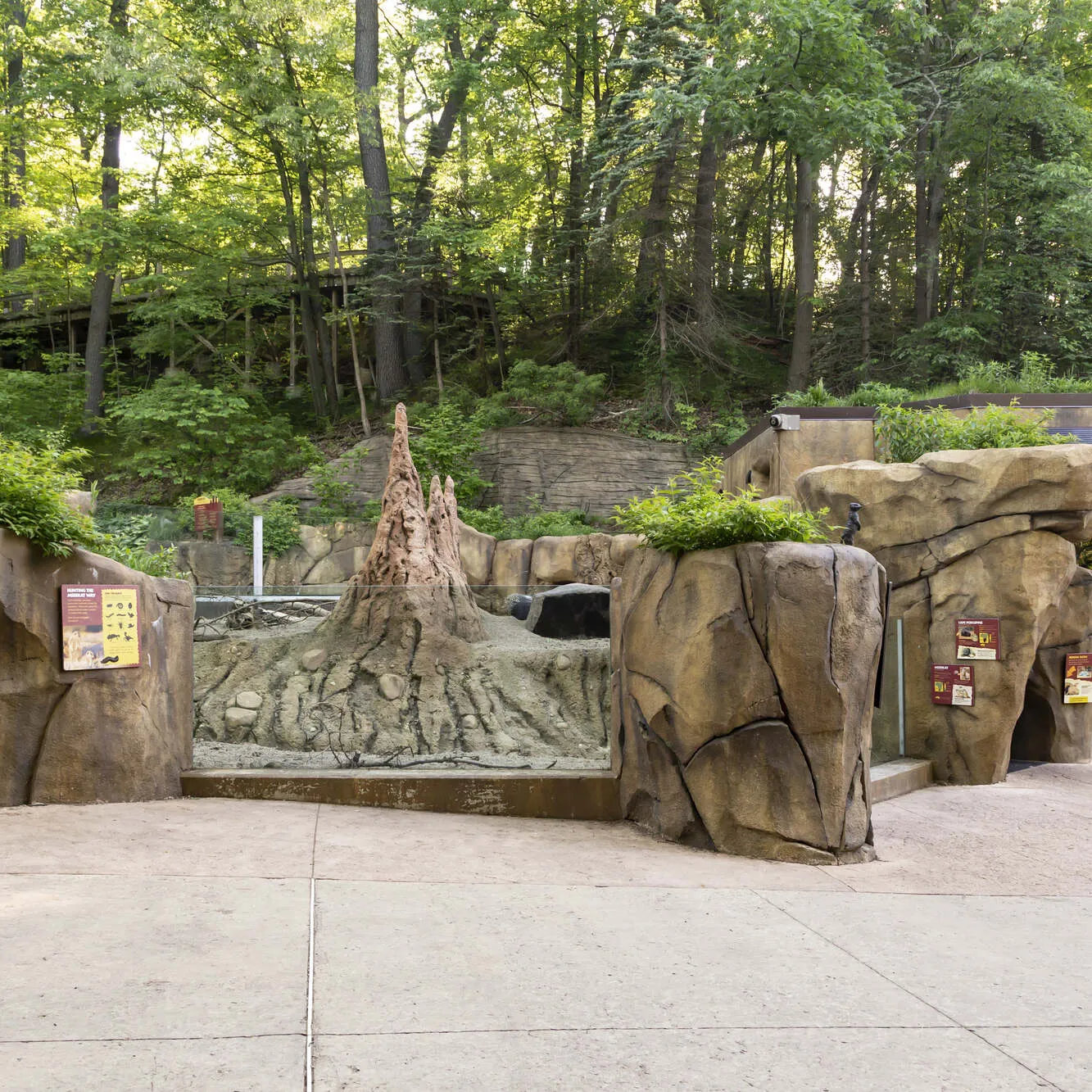 Exhibit Design Activities
These observation and evaluation tools are a great addition to the Exhibit Design class we offer. Your students will evaluate a habitat and conduct a usage study. Take their findings back to your classroom to digest the data, then use it to re-create a new habitat!
Designing exhibits requires tremendous work and consideration for the various groups of people and animals involved in the exhibit's use. Over time, views have shifted to allow for better environmental conditions for animals, more immersive exhibits for visitors, and increased functionality for zookeepers. Students will be looking into ways zoo exhibits address the needs of all three groups and evaluate the quality of the designs.
Whether an exhibit design is looking to redesign an animal exhibit at the zoo or a zookeeper is trying to determine where to place an enrichment for an animal, it is helpful to understand how the exhibit is currently used. Observing how an animal uses the space may give hints of what features to include in a new design such as vines, rocks, or a pool. Understanding where the animal likes to spend their time might provide ideas of where to hang an enrichment or whether or not an area of the space is avoided by an animal. Are they often found in the shade? In the sun? At the highest point in the exhibit? In addition to research, zoo staff can use this information to make sure exhibit designers include features that are enjoyed by the animal, to ensure that visitors can see them, or make decisions on how to better care for the animal.