Parents enjoy a kid free evening and kids enjoy a zoo adventure! Skip the hassle of finding a sitter and send kids over to the zoo for a fun filled evening. Kids will experience a twilight tour of the zoo, a live animal encounter, crafts, stories, games and more. Pizza dinner is included. Participants must be 4-10 years of age. Kids may be grouped according to age for certain activities.
$35/child, $25 for each additional child living in the same household.
Saturday, December 10, 1pm-4:30pm
We highly recommend using a desktop to register.  
**IMPORTANT – if you did not receive an emailed confirmation at the time of registration please call 616-336-4302 to confirm your registration. 
Kid's Night Out - Fall 2022 Class Schedule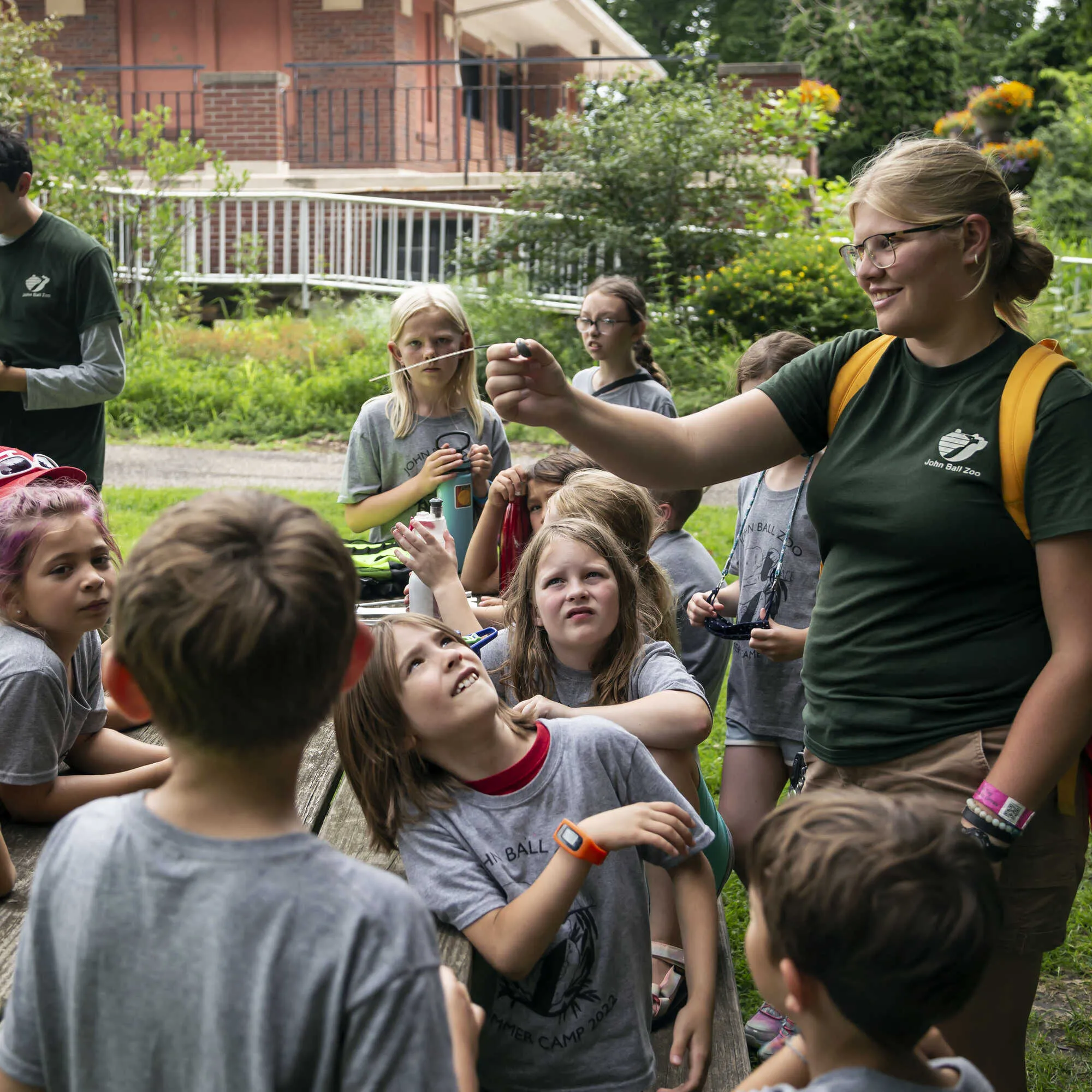 In collaboration with Frederik Meijer Gardens
Have fun exploring the survival techniques of a snake, hissing cockroaches, a bearded dragon, and silkie chickens! Enjoy watching live animal presentations, listening to animal stories, completing art projects, playing animal games, and trying your luck at animal challenges. Perfect for ages 3 to 6, but all ages are welcome. Come in from the cold and have some fun! Reservations are required and can be made online at MeijerGardens.org/calendar or jbzoo.org, or by calling Meijer Gardens at
616-808-3619
or John Ball Zoo at
616-336-4302.
Saturday, February 5 10-11:30 am
Saturday, February 26 10-11:30 am
Members/$5  Non-Member/$10
Frequently asked questions