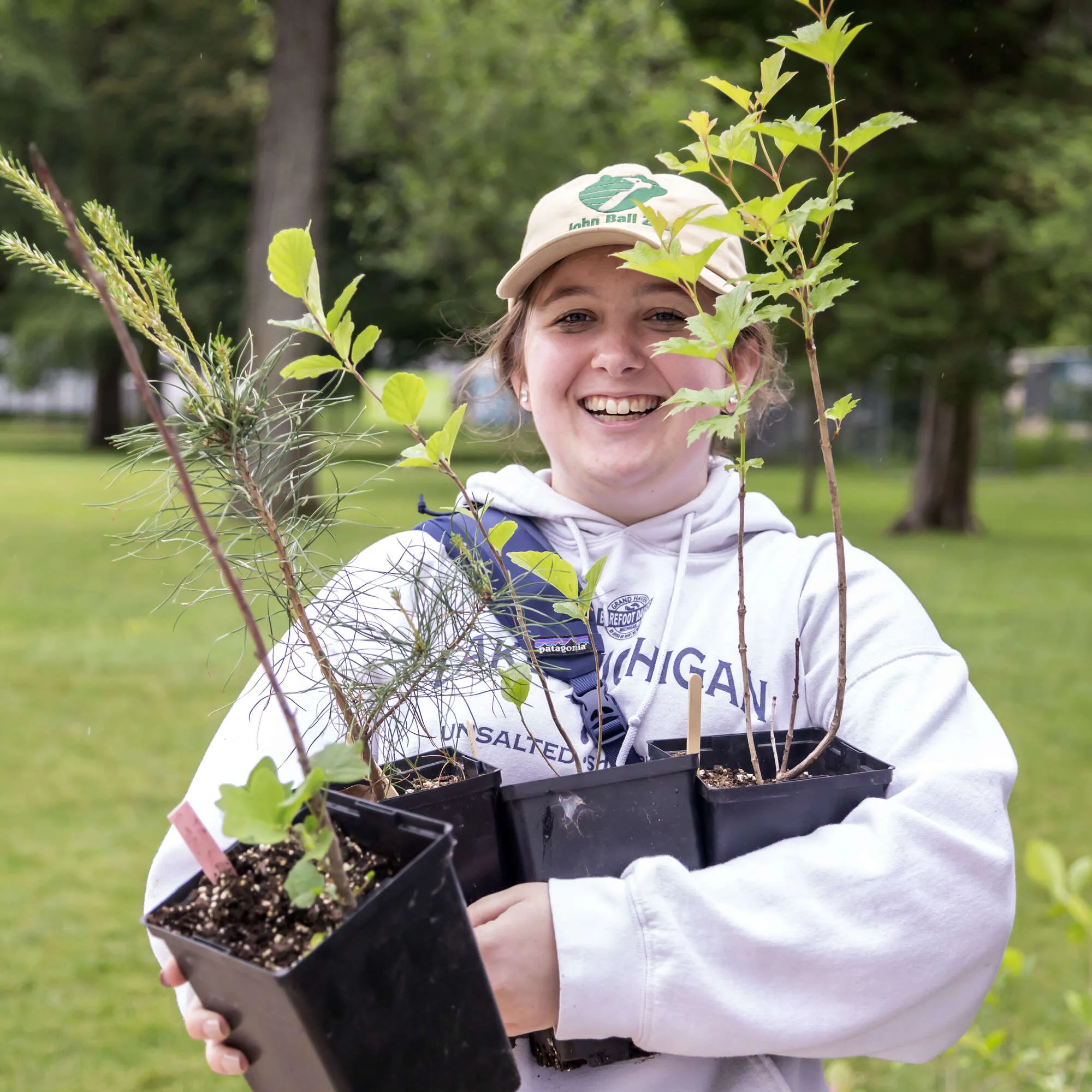 Join John Ball Zoo in being a Habitat Hero. Choosing native plants like trees, shrubs, and pollinator plants help wildlife by providing important habitat like food and shelter. Native plants are often preferred by insects and may even be required for many insects to survive – like milkweed for caterpillars of the Monarch Butterfly!
Join us as we engage with our community to help provide these valuable plants to community members and become a Habitat Hero. John Ball Zoo will be out in the community throughout the 2022 season providing free trees, shrubs, and pollinator plants. 
SIGN UP FOR OUR NEWSLETTER!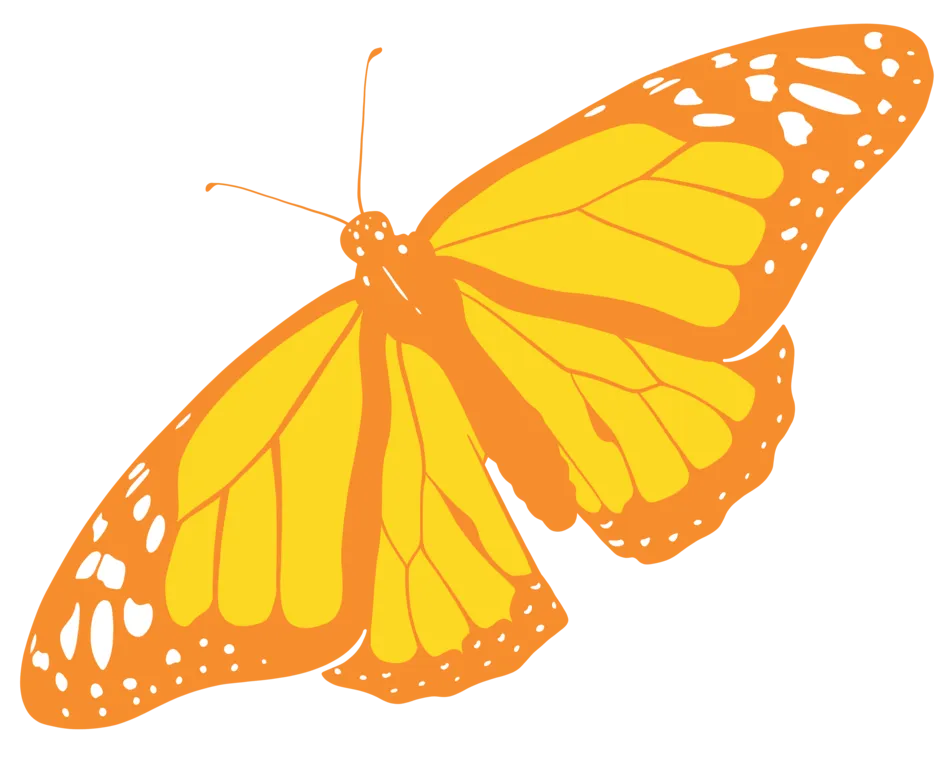 Below is additional information about the plants we'll be distributing throughout the community, including how to plant them, how to care for them, as well as the wildlife you can expect to benefit from them. *We'll be planting more information here soon for plants provided at Party for the Planet.
American Basswood (Tilia Americana)
Tulip Tree (Liriodendron Tulipfera)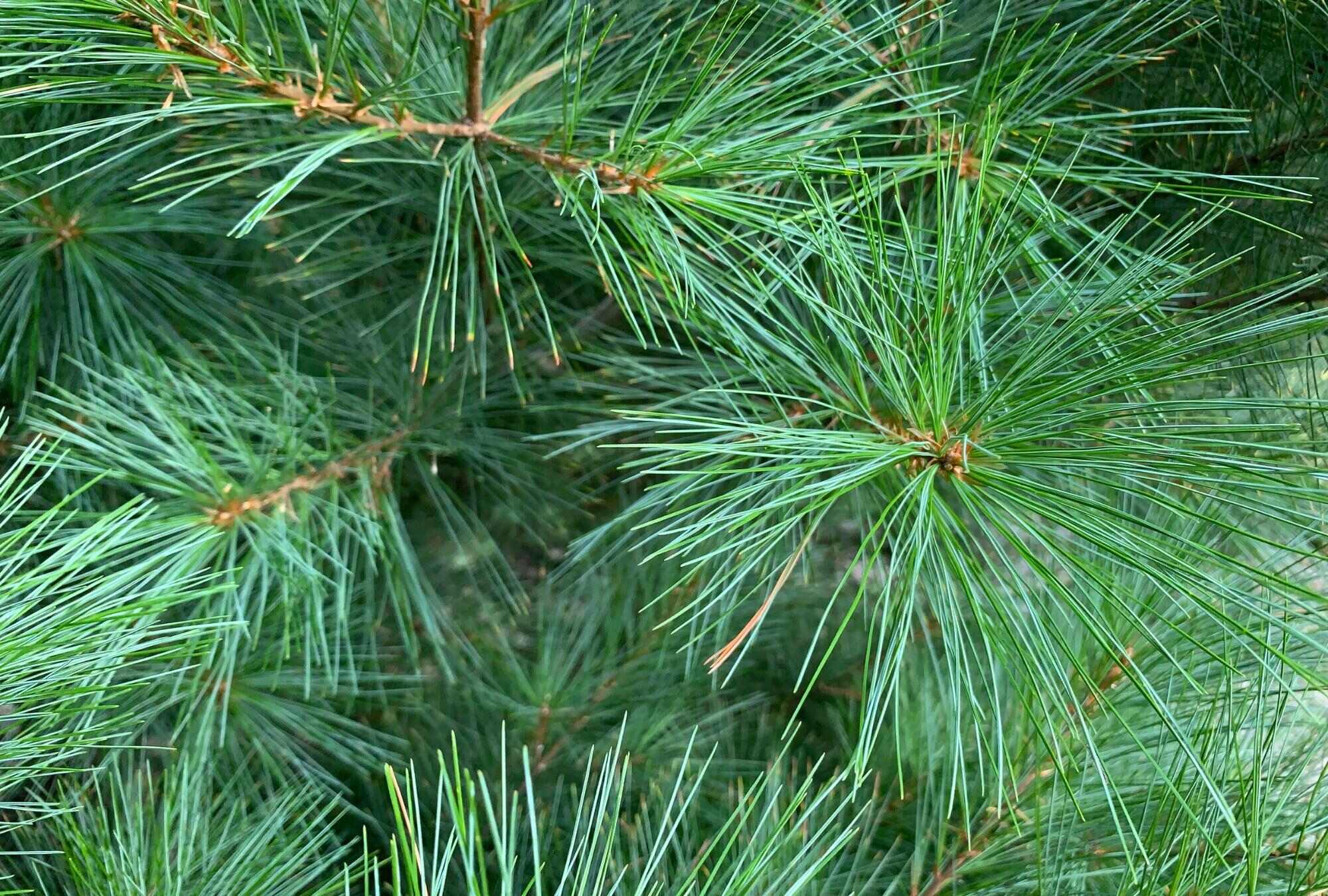 White Pine (Pinus Strobus)
Jack Pine (Pinus BanksianaI)
Witch Hazel (Hammamelis Ovalis)
Buttonbush (Cephalanthus Accidentalis)
Highbush Cranberry (Viburnum Trilobum)
John Ball Zoo FrogWatch Chapter
FrogWatch USA is a citizen science program of the Association of Zoos and Aquariums (AZA). John Ball Zoo hosts an active chapter.
You don't have to be an expert to join in FrogWatch and help contribute valuable information to scientists studying amphibians! This citizen science program provides individuals, groups and families the opportunity to learn about wetlands in their communities and report data on the calls of local frogs and toads. For more information please visit aza.org/frogwatch 
If you did not attend a training session, please watch the virtual training session below before participating
Friday, May 6th at Saul Lake Bog at 8:30p.m.
​Friday, May 20th at Saul Lake Bog at 8:30p.m.  *This observation has been cancelled and rescheduled to Friday, May 27th at 8:30p.m.
Tuesday, June 21st at Saul Lake Bog 9:00p.m.
For more information about our in-person training sessions, visit the Facebook event page
FrogWatch Virtual Training 
If you missed our in-person or live zoom training, please feel free to watch this recording. If you're a returner you may also find it helpful to skip to the end and practice your calls again.
Volunteers are asked to attend at least one training session; learn the importance of amphibians, identify frog species by their calls and, observe frogs in your area. We ask that volunteers commit to collecting data approximately once a week for about 10 mins during the season. Formal volunteer training sessions are offered in February and March with field trainings in the spring and early summer. Ready to get started? Register for JBZoo Frogwatch here!
Register your observation site and enter observations online at FrogWatch Fieldscope.
Test your frog call knowledge using this fun frog quiz and learn more about amphibians from the USGS.
This site is specific to Michigan calls. Froggy Voices of Michigan
For more information, contact Travis Kurtz at [email protected]
To join the FrogWatch mailing list, sign up here 
Signing up for the FrogWatch mailing list will subscribe you to updates and information regarding the FrogWatch program and group observations only.
Monitor Monarch Butterfly Migration
Tagged monarchs that are recovered along their spring migration North
are recorded and a list is published usually in late spring. To see if your monarch was found by a scientist, visit Monarch Watch. Remember it may take several months before your tag number will show up in the tracking system.
Whether it's a stop on their migration route or a summer long home, monarchs need habitat to find food, lay eggs and be a caterpillar. You can help these butterflies by adding milkweed to your gardens or by creating a full butterfly waystation. A waystation has everything butterflies need for their entire life cycle. Milkweed plants play a vital role in the life cycle of a monarch as it is the only plant that eggs will be laid on and that caterpillars will eat! After forming a chrysalis and emerging as a butterfly, they will need nectar producing flowers to feed on until they are able to start the cycle again. To find out more about how you can help visit https://rivercitygrandrapids.wildones.org/
Animal Sponsorship: Animals! Animals!
Sponsor a Monarch through Animals! Animals!, John Ball Zoo's animal sponsorship program! Our mission is to inspire people to be active participants in the conservation of wildlife and our natural environment. We care for more than 1,300 animals representing 200 species. By sponsoring a Monarch today, your sponsorship will support animals at John Ball Zoo as well as animals around the world through our Conservation Fund.
*Limited monarch plushes available. Please consider sponsoring one of our other amazing animals if monarchs are unavailable to help support the zoo!