International Conservation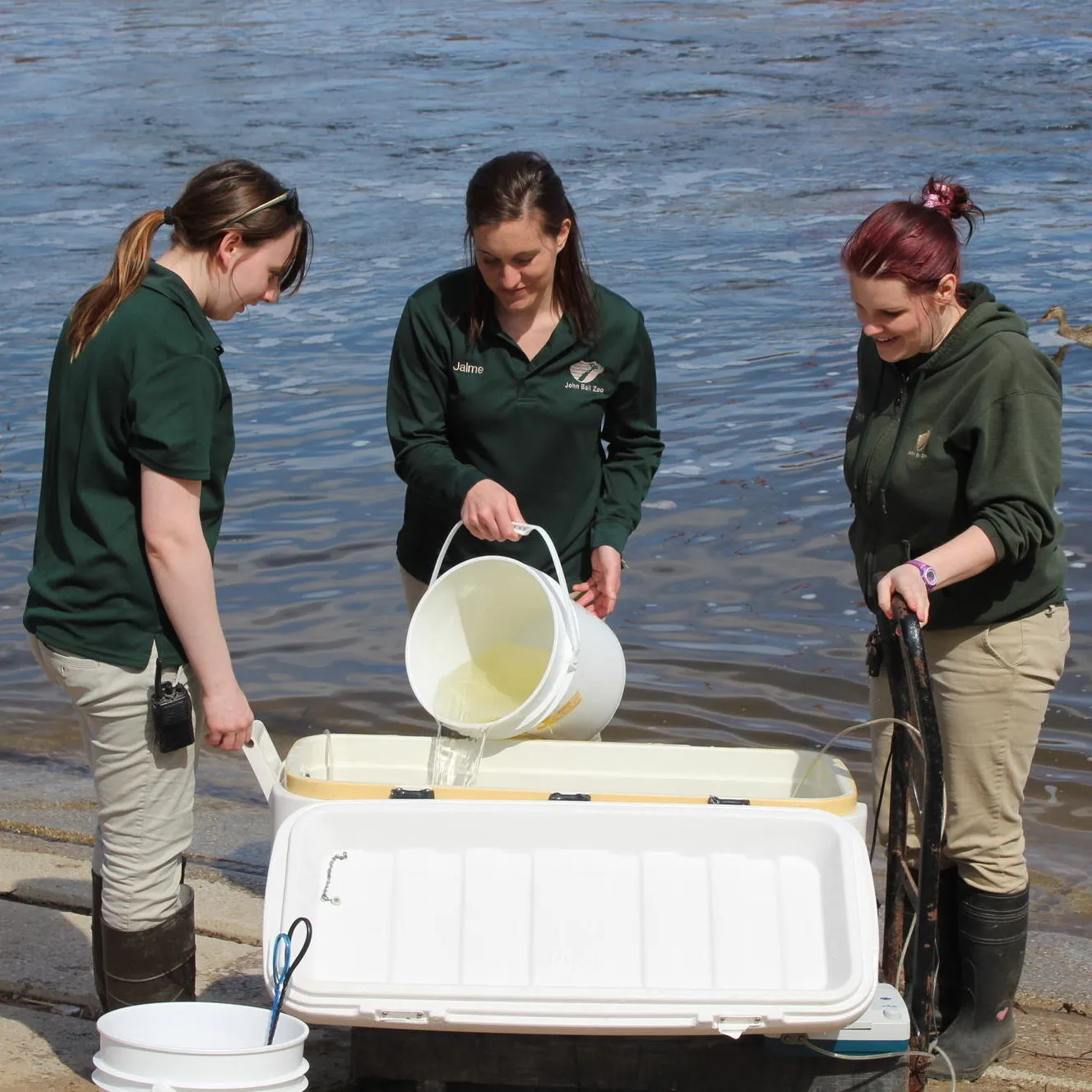 John Ball Zoo's Wildlife Conservation Fund - Conserving wildlife and wild places in more than 30 countries
Conservation education is at the core of the Zoo's mission and we strive to provide opportunities for our guests and partners to grow their knowledge, appreciation, and support of wildlife conservation.
For thirty years the John Ball Zoo's Wildlife Conservation Fund has helped fund conservation projects both regionally and across the globe. These projects have helped conserve wildlife and wild places in more than 30 countries. Many projects funded by the Wildlife Conservation Fund have been education-based with an eye to helping communities learn about the wildlife around them. In addition, the fund has lent support to help conserve some of the lesser known taxa such as endangered reptiles and amphibians.
When John Boyles had the insight in 1985 to start the Conservation Fund here at John Ball Zoo, he was truly visionary. Over the years his vision has been turned into a wonderful reality of support for conservation throughout the world. Today, the fund continues to support projects around the globe that align with the conservation strategy of the Zoo.
Sponsor an animal today! Our Animals! Animals! Sponsorship Program supports the Wildlife Conservation Fund.
Since 1985, thanks to the support from John Boyles and Dick Faber, John Ball Zoo has been supporting conservation efforts across the globe to help save animals from extinction. We have supported programs through annual grants and are now moving toward long-term strategic partnerships that align with our conservation strategy. These programs are funded by the generous support of our Animals! Animals! sponsors, donors, and guests that visit and support the Zoo each and every day.
Wing of Research in Local Development (WORLD) Inspiring Community for Wildlife Conservation Phase III - India
"Inspiring Community for Wildlife Conservation Phase III" strives to educate the rural community in wildlife conservation, building a strong & wider network of wildlife defenders at Grassroots level, and developing community participatory wildlife conservation sustainable model. It catalyzes rural community especially rural women, farmers, youth, students, teachers for human leopard conflict migration and rescue.
Limbe Wildlife Center in Partnership with Community Based Green Project - Cameroon
The Green Project is a long-term community-based project that aims at generating new alternative incomes for local community, while providing high-value foods that enhance the diet, health and well-being of the numerous Primates rehabilitated at the Limbe Wildlife Centre (LWC), therefore contributing to better prepare them for being released into the wild. In this project, 97 permanent members of the community of Batoke village (of which 63% women) are organized in a self-managed village cooperative Association working together in partnership with the LWC and providing the LWC with cultivated and wild plants three times a week. Ultimately, these incomes encourage the villagers to reduce the pressure on the surrounding wildlife of the Mount Cameroon National Park and allow them to enhance both education and health care to their children. The partnership also represents a great opportunity to sensitize and engage the community, including their children, to protect wildlife and to feel involved in by organizing workshop, discussion and visit of the Limbe Wildlife Centre.
Maun Animal Welfare Society
This project aims to prevent the transference of the fatal canine distemper virus (CDV) to African Wild Dogs. The vast majority of domestic dogs in Botswana live within unfenced properties and roam freely in search of food. With no sterilization, uncontrolled breeding perpetuates the cycle of disease, illness and its ease of transference. Over the past 30 years CDV has made the jump from domestic animals to a wide range of hosts including the African Wild Dog. With only an estimated 3,000 animals left in Botswana (5,000 worldwide). MAWS aims to vaccinate 70% of dogs (3,000-4,000) surrounding the Okavango Delta, creating a ring fence of vaccinated dogs as a barrier to stop the disease from spreading.
This project works to scientifically inform the Kenya Wildlife Service, the Kenyan Highway Authority and construction companies for environmental assessments and alignment and passageway recommendations. A six-lane mega expressway is being built that will run through east and west Tsavo National Parks. The purpose of the project is to provide security and passageways to protect cheetahs and other large ranging animals like elephants and wild dogs. The project employs camera traps, Cheetah Scouts, and research to advise on placement of passageways and work with the local communities to mitigate animal-human conflicts.
Combined with severe habitat destruction and current and historic collection for pet and bushmeat trades, these species could be facing extinction. In progress are population surveys to accurately determine distribution to inform the need for possible status updates and increased protection. The project initiates community-based species monitoring programs tracking daily activity, foraging, nesting, and reproductive behaviors and determine the ecological requirements of the species.
Primate Care Training -Pan African Sanctuary Alliance (PASA)
The Pan African Sanctuary Alliance (PASA) is the largest association of wildlife centers in Africa. Its 23 member organizations across 13 countries are securing a future for Africa's primates and their habitat. PASA member wildlife centers are leaders in the rescue, rehabilitation, and reintroduction of great apes and monkeys. Collectively, PASA member centers care for over 3,000 primates, most of whom have been confiscated from wildlife traffickers or bushmeat poachers. This grant will help provide professional training crucial to the welfare of the animals, who often require specialized treatment to recover from the physical and psychological trauma they have experienced.
Gulf Bee Project Auburn University
There has been little effort to preserve these bees, despite the continued conversion of sand dunes into urban beachfronts. This project will use demography and habitat data to examine how we can preserve these small populations. To do this requires that efforts be concentrated to help isolate the populations grow—a significant problem because of their small size. The primary desired outcome is to determine the mix of floral ecotypes that best maintain the bee populations at its current sites.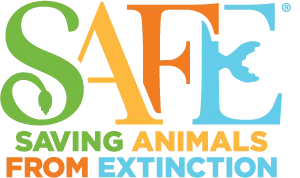 AZA Saving Animals from Extinction (SAFE)
Saving Animals From Extinction focuses the collective expertise within AZA-accredited zoos and aquariums and leverages their massive audiences to save species. SAFE is a framework that protects threatened animals, builds on established recovery plans and history of commitment, prioritizes collaboration among AZA member institutions, and implements strategic conservation and stakeholder engagement activities. John Ball Zoo is a Founder's Circle supporter of the AZA SAFE program. To learn more, visit https://www.aza.org/aza-safe
Tiger Conservation Campaign
Accredited zoos across North America are mobilizing to raise awareness about wild tigers and funding for their survival. The Tiger Conservation Campaign is coordinated by the Association of Zoos and Aquariums' Tiger Species Survival Plan. The Tiger SSP's Tiger Conservation Campaign supports projects that directly address threats to wild tigers. John Ball Zoo's support focuses on Amur Tiger conservation projects. Amur tigers are the largest cats in the world.  Sadly, they are also one of the most endangered.  Amur tigers are native to the forests of the Russian Far East and northeast China.  Only around 500 wild Amur tigers remain, almost all in the Russian Far East.  The number one threat to their survival is poaching of tigers and their prey.  Habitat loss and infectious diseases also threaten the Amur tiger. 
In national parks and wildlife reserves in the Russian Far East, our Campaign supports the Wildlife Conservation Society's efforts to curb poaching. At the heart of these efforts is a strategy that holds anti-poaching teams accountable for their work, provides incentives to those that do a good job and empowers wildlife managers with information to improve patrolling.  Through our support of the Tiger Conservation Campaign, we are helping rangers and project staff who dedicate their lives to protecting tigers.
In unprotected areas of the Russian Far East, the Campaign also supports efforts to work with logging companies to close unneeded forest roads, to prevent poachers from accessing important areas used by Amur tigers.  The number and extent of roads in Amur tiger habitat have exploded in recent decades.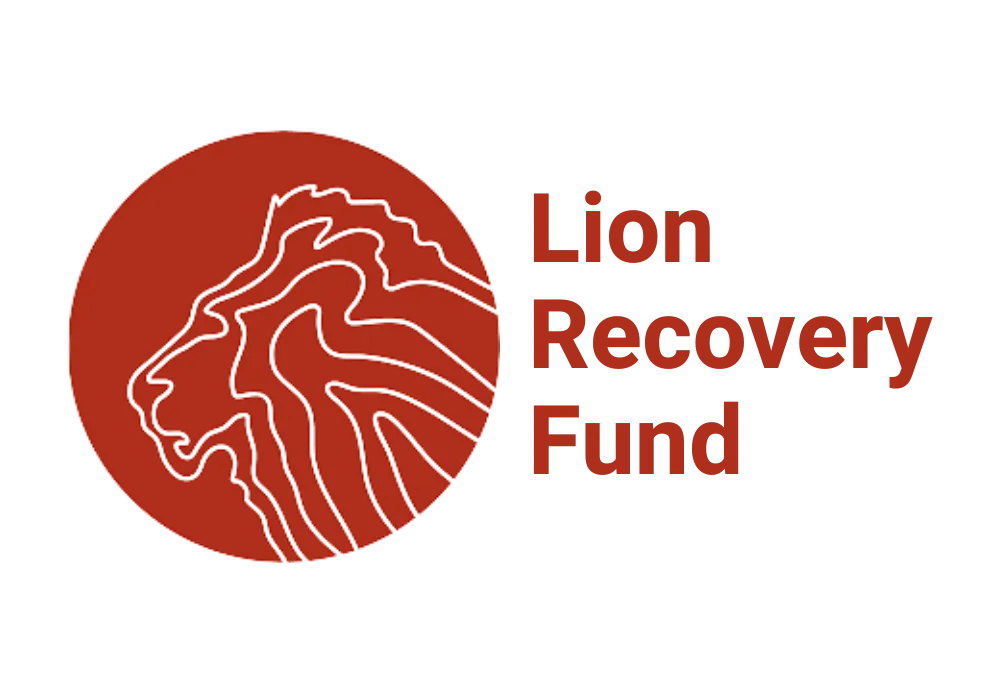 The Lion Recovery Fund's goal is to double the number of lions by 2050 through deeper and broader actions by the conservation and philanthropic community alike. The Lion Recovery Fund is managed by the Wild Conservation Network.
The fund targets protected landscapes—core protected areas and the communal areas within, around and connecting them—so that they are resourced and managed to help lions, their habitats and prey, and people thrive. 
The LRF supports creative, innovative campaigns that abate threats to wildlife and build the public, political, and philanthropic will to protect lions. Campaigns supported by the LRF are designed to build pride and support for lion conservation in Africa and to raise awareness in the West about the crisis facing lions.
Learn more at https://www.lionrecoveryfund.org/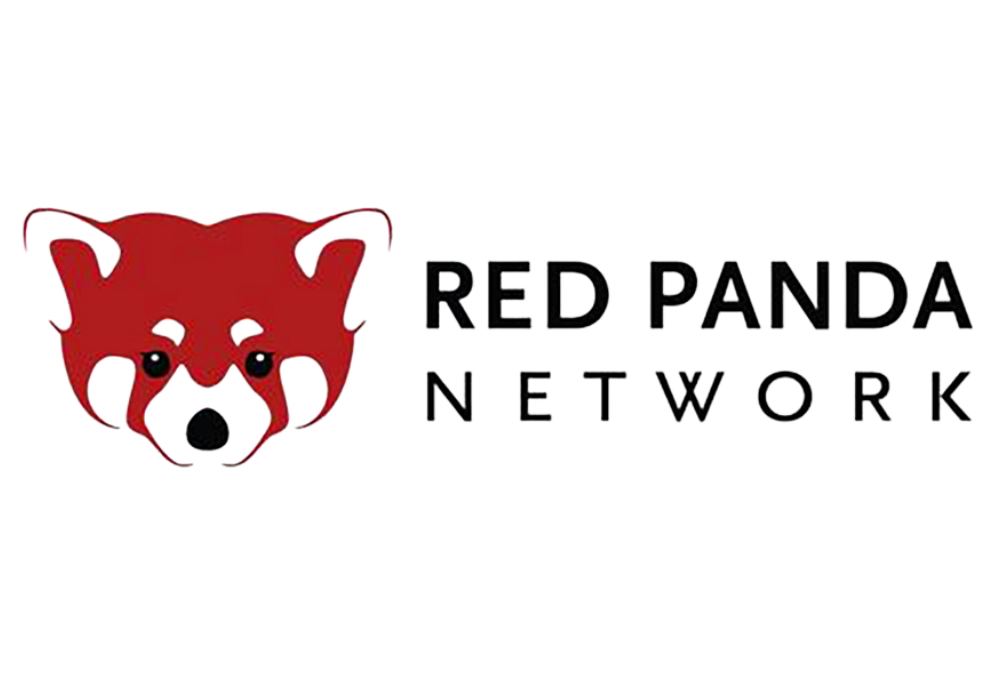 The global red panda population has declined by 50% over the last 20 years. There may be as few as 2,500 remaining in the wild. Founded by Brian Williams in 2007, Red Panda Network has become a world leader in efforts to protect red pandas and their habitat. They use an integrated, landscape-level approach to conservation that is built on the support and participation of local communities. 
Red Panda Network (RPN) is the world's first nonprofit organization dedicated to protecting red pandas. We work with local communities in Nepal to serve as active partners in the conservation of wild red pandas and their habitat. 
John Ball Zoo sponsors RPN forest guardians every year. RPN works closely with local communities to develop conservation programs that help support their economic well-being and preserve the environment. The Forest Guardian program is the centerpiece of their efforts. Forest Guardians work with their communities to monitor and protect red panda habitats and educate their communities. 
Learn more at https://www.redpandanetwork.org/